Inspirational
Inspirational
I know it's a little too late but I've just received my mail fedexed from home. You probably have seen images of Vogue Russia's September 2009 issue with Kate Moss but have you read the Editor's Letter? Inspirational words from Aliona as always.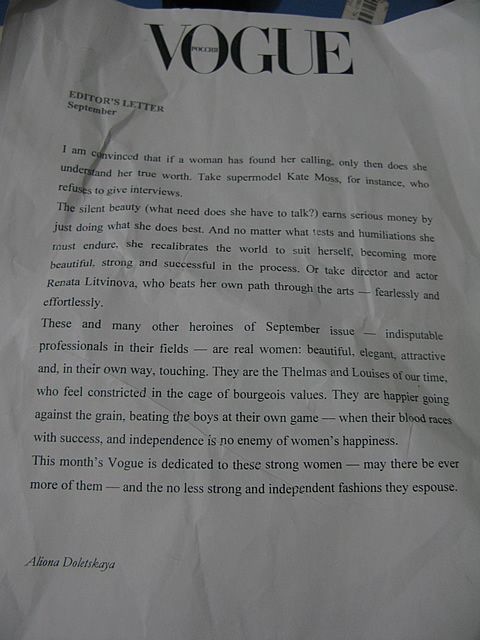 Don't move. The only thing I want to hear from you my dear reader is the word 'amen'.
Am I right or AMIRITE? What say you?
follow me on Twitter