Daily Telegraph UK's 20 Best Fashion Blogs
Daily Telegraph UK's 20 Best Fashion Blogs
Thank you so much to the massive Daily Telegraph up there in Britain for including me in their "20 Best Fashion Blogs" list. It's an honor to be part of your favourite online fashion clicks. A few friends made the list as well. Congrats to everyone!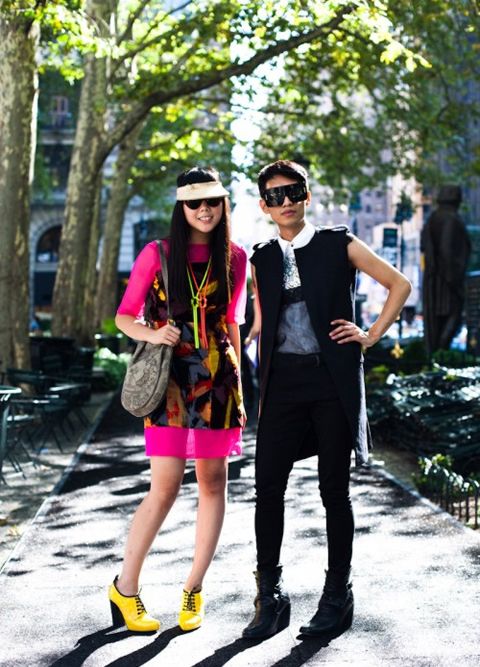 Just to clarify a thing or two (I know, I know): although there are several occasions where I've been fortunate enough to be flown in several cities as a "guest", nobody has flown me to the Spring 2010 shows in New York, Milan and Paris and all expenses were paid for by my humble pocket. While some of my traditional media counterparts flew first or business class, billeted at ultra fabu hotels indulging with 100-euro breakfasts (recession what recession), I for one had to rely on short-let apartments on craigslist and whatnot. I even flew coach from New York to Milan with model Kasia Struss! In Paris, I paid something like 800 euros for 10 nights at a modest but lovely apartment! LOL Let me tell you one thing though -- I'm glad I went for broke and joined the fashion circus this season. I think my investment paid off, otherwise I wouldn't have that gorgeous new banner graphic (which silenced and stunned too many to mention) on top of my website. Hah!
Perhaps next season I'll have a lovely benefactor.... please pretty please?
Now as for me being Christopher Bailey's so-called BFF...... where did that come from?
DO ME DAILY CHRISTOPHER BAILEY? CALL/SMS ME! +63.927.350.7453
Thanks again Daily Telegraph!

photo credit: styleclicker
follow me on Twitter