Cour Carrée Musée du Louvre Paris
Cour Carrée Musée du Louvre Paris
The lovely Fred of Easy Fashion, one of my favourite French streetstyle blogs, took this wonderful photo of me at the Cour Carrée Musée du Louvre where the Louis Vuitton show took place yesterday.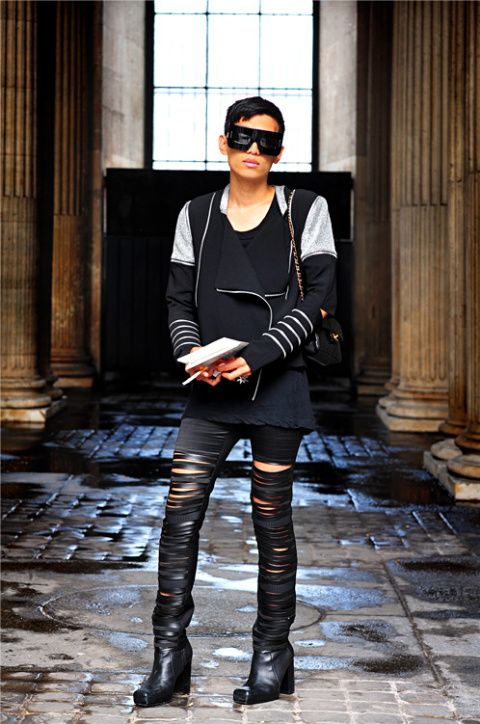 Jacket, leather pants and shoes from Rad Hourani, Chanel bag, Marc Jacobs sunglasses, Topshop t-shirt.
Between you and me, I'm shocked that I look nice (ok, presentable, but I could've WERQED the LOOQUE harder) in this photo. I was all sweaty, coughing, huffing and puffing when I got to the show venue because I sprinted (in five inch heels) from the wrong metro station. Not good.
But the result, well, voila, pas mal...
Thank you Fred!
follow me on Twitter