Alexander McQueen's Python Armadillo Shoes Spring 2010
Alexander McQueen's Python Armadillo Shoes Spring 2010
The lovely folks over at British Vogue graciously shared the latest arrival in their fashion cupboard: a pair of Alexander McQueen python shoes appropriately named "the Armadillo".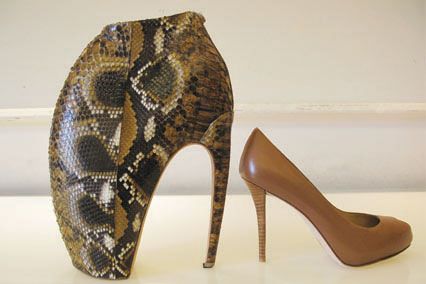 Gorgeous.
Call me crazy but I'd sell my soul just to be able to try them on. Even for one fleeting second.
OK, maybe an hour. Or a day.

photo credit: British Vogue
follow me on Twitter