In Style USA
In Style USA
British In Style may have called me "small time" last month but whatevs. In Style USA gave me and my gurls Susie and Rumi a lovely shout out yesterday.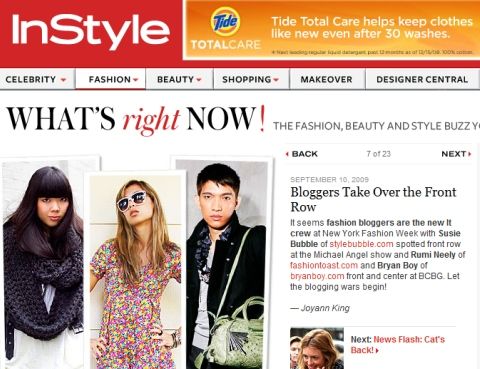 Woohoo! Click HERE to read it online.
More updates to follow. I know, I know... I have so much overdue work that needs to be done but what can I do?

screenshot via In Style
follow me on Twitter