Tationil Glutathione Injectables
Tationil Glutathione Injectables
I've heard about this whole glutathione rubbish a long time ago. Here in Asia, there are many, many, probably millions of people obsessed in having lighter, fairer skin. It's hysterical that some go to extreme lengths in skin whitening and skin bleaching. But hey -- it's their happiness, not mine, so who am I to judge? Quite frankly, I don't care that others do it. I'm very much happy with my skin colour and I'm not obsessed with it. I'm probably the last person to go through treatment specifically targeting the colour of my skin.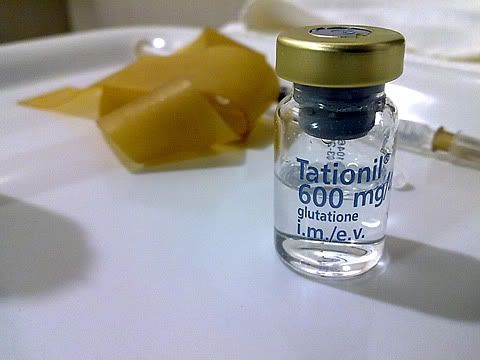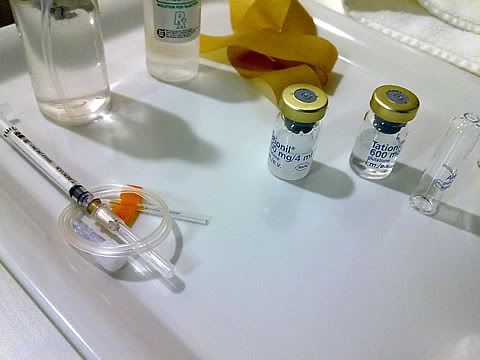 After weeks of a friend trying to brainwash persuade me in give this thing a try, I finally caved in yesterday afternoon. Based on what I've read on the internet, glutathione is a harmless substance so why not give it a (literal) shot? I thought I'd try it out for the health benefits. Studies say that glutathione is a powerful antioxidant... and that's exactly what I need because I'm a heavy coffee and tea drinker, I have poor eating and sleeping habits, I smoke like a chimney and I do not exercise.
I'm gonna give it a few sessions to see what happens. I'm kinda worried about the skin lightening side effect...HELLO AYOKO MAGING MULTONG BAKLA...but there's always the fake tanner for that.
Oh the things that we do to our body...
Have you tried these glutathione injectables? What's your experience?
follow me on Twitter