Prints, prints, prints!
Prints, prints, prints!
How time flies fast eh? I spoke to the lovely Michael Angel (who will officially open the New York womenswear collections next month) on skype last night and he indulged me with a quick preview of his Spring 2010 looks.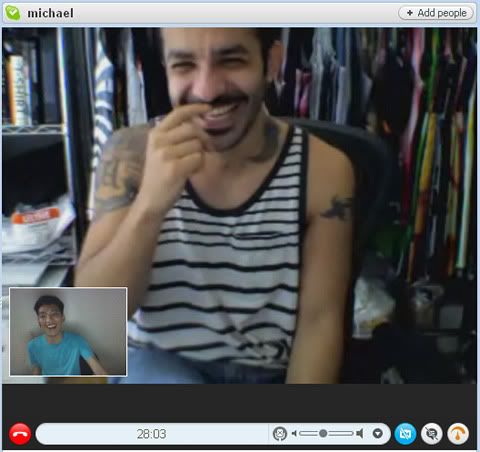 He really matured as a designer in spite of him only showing in New York for a few seasons. I think it's his best collection to date. Sophisticated, well-cut pieces and mind-blowing, colourful prints -- potent combination to start NY fashion week with a bang! I took some screenshots but alas, they're for my personal enjoyment only.
Shoelovers of the world, you're gonna die when you see his shoes. He collaborated with a prestigious, blue-chip footwear institution. My lip are sealed on this one!
follow me on Twitter