Anja Rubik for Vogue Germany September 2009 [cover]
Anja Rubik for Vogue Germany September 2009
How funny. I was just admiring this Gucci video the other day...
lo and behold the smart folks over at German Vogue dropped the A-bomb on me for their September issue: MISS ANJA RUBIK!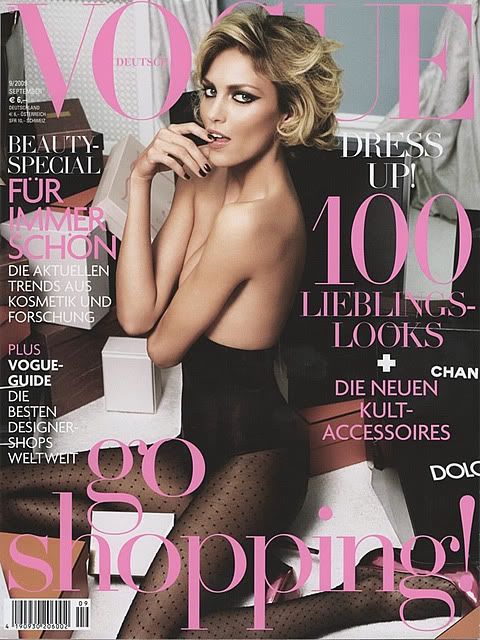 How stunning is she? I *love* Anja. I've seen many, many photos and videos of her over the years and that woman is nothing but a thoroughbred. She's been on the game for quite some time now and she's piling up them ad campaigns and covers like no other.
Danke schön Vogue Deutsch for the lovely cover!

scan via nadine/tfs
follow me on Twitter