Day Train from Munich to Milan [part 1]
Day Train from Munich to Milan [part 1]

I originally thought of flying from Munich to Milan but I've never been on a European train before (other than subway systems) so I decided to use the efficient rail system instead. You know, take your average third world city boy and put him in a train to enjoy a bit of countryside scenery yaddi yaddi yadda. I think it's a nice way to travel -- especially when you're traveling with 40 kilos worth of baggage on you. And I'm not talking about your body weight, Snejana.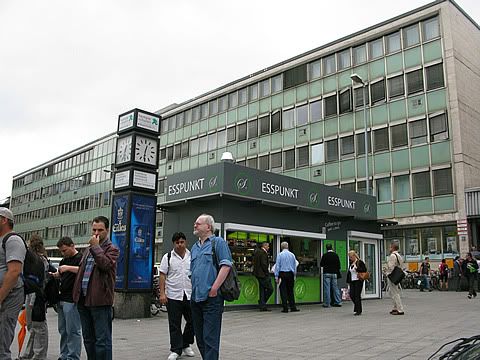 Munich Train Station - Hauptbahnhof München
Click click click!
I took the day train from Munich to Milan, train 89 departing 1:30PM arriving at 8:35PM. I wasn't sure whether it's a high-speed train or not because it took almost 8 hours for the entire trip. In fact, we arrived in Milan late.
I booked myself a cheapo second class seat which I got for 29 euros. Not bad eh? It's a day train so I don't need the comforts of first class. Besides, it has been my experience that most hotties and cuties and young uns travel the cheapest way and you know me, I have a weakness for mancandy...
And mancandy is exactly who I got as a seatmate!
Or so I thought.
I was one of the people who got to the train first. My seat was near the end of the carriage (where they have space to keep big luggage) and there's a really hot German guy sitting beside it. There I was thinking "ooh la la, it's my lucky day!!!"
He said his hellos, asked me for my name and we basically chatted. We talked about where we're from, where we're going, what we're gonna do there, so on and so forth. He even helped me put my briefcase and my carryall in the overhead bin because he's tall.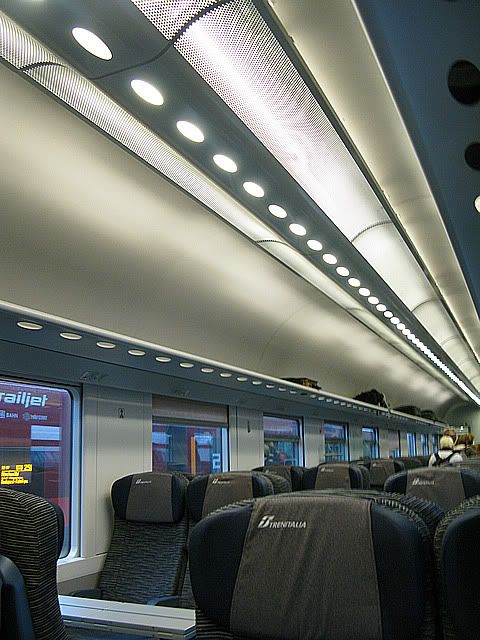 Five minutes into our conversation, this Japanese backpacker tapped my shoulder, telling me I'm sitting on his seat.
I was like watchu talkin about GURLLLLLLLLLLLLLLLLLLLLLLLLL, this is my seat. Seat #96.
Wrong.
The seat number was alright but basically I was in the wrong train car!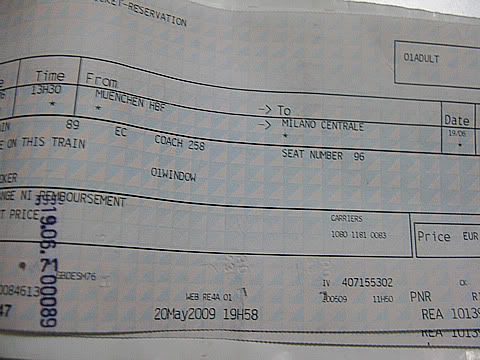 Damn. I said goodbye to the hot German guy but we exchanged contact details and he added me on facebook lol. Did I see him in Milan? No.
I got up, got my stuff and went two coaches down and found my right seat.
My seatmate this time was this 55-year old festively plump Russian woman. She's traveling with her daughter who is 32 years old (she works for Brioni in Milan) and her two children. I love Russians!
It's funny because the very talkative grandmother kept on chatting to me in Russian (she doesn't know a word of English) and her daughter translated the whole time. They had bags and bags filled with food and the old lady kept offering me all these sandwiches, cakes, chocolates etc. I refused because I already ate but she insisted... she grabbed my wrist and wagged her finger at me. Eek!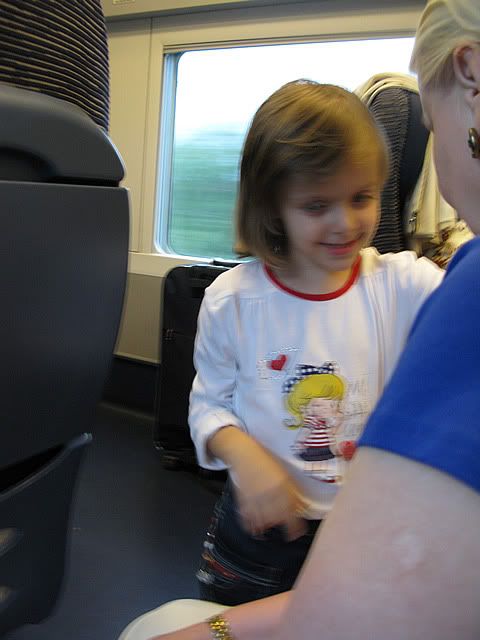 I thought it was sweet and hospitable of her but omg. LOL.
Anyhooo...
I saw lots and lots and lots of greenery alright -- trees, grass, mountains, rivers, etc. It was fun!!!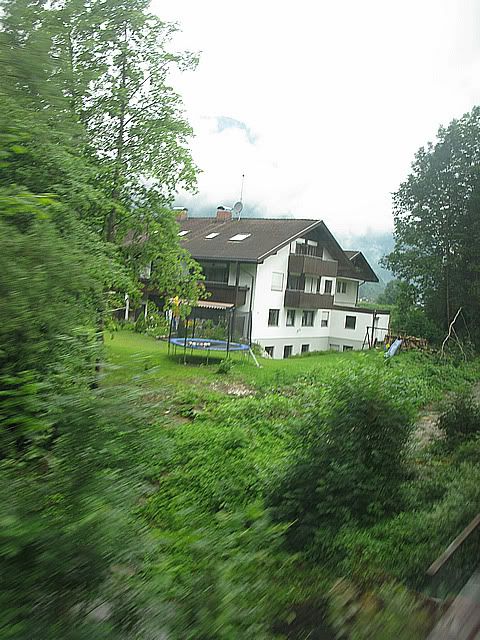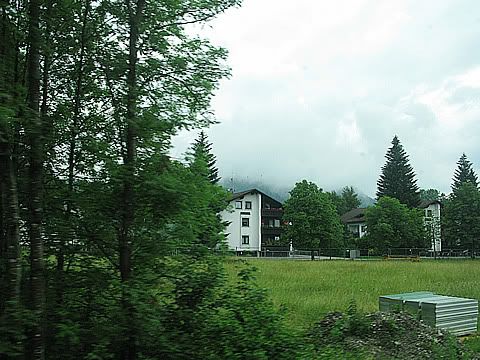 Some of the stops in the Munich to Milan train route include:
Rosenheim, Germany

Trust me when I say kids are very, very big in Germany.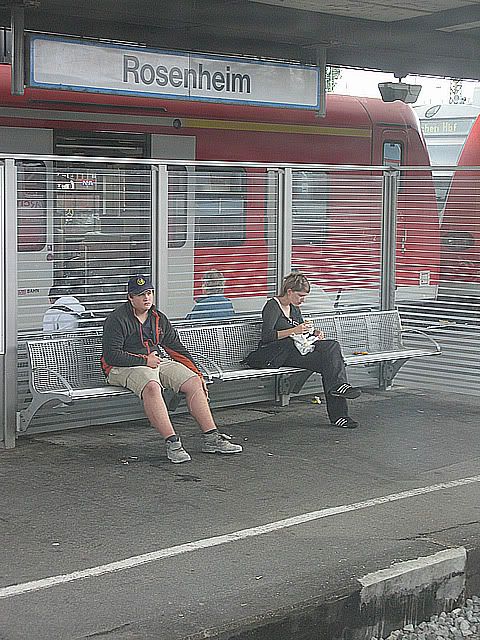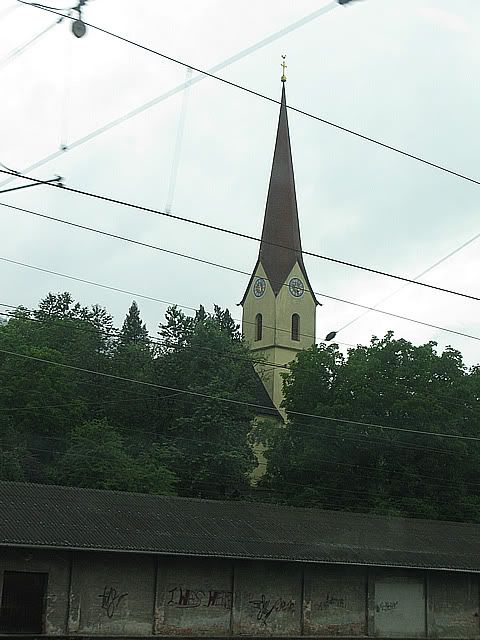 Kufstein, Austria
Woergl (Wörgl), Austria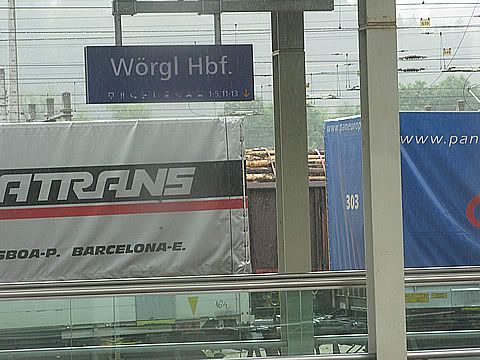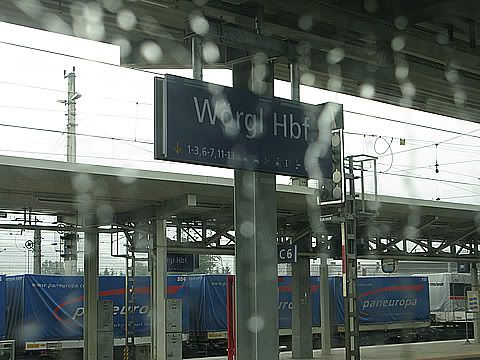 Jenbach, Austria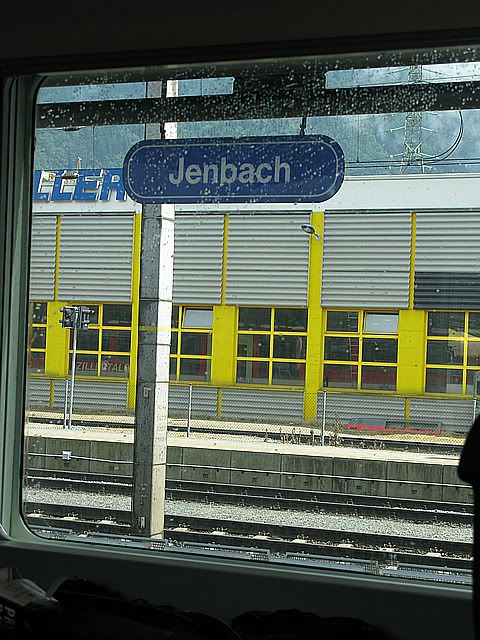 Speaking of scenery, check this out.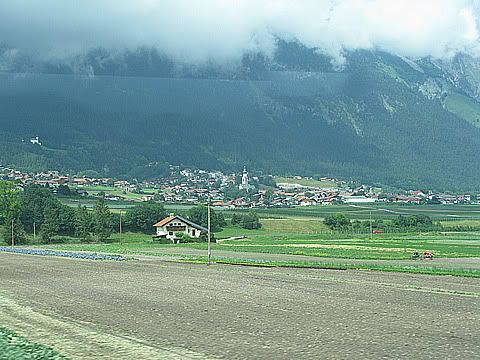 It must be so beautiful there during winter time when the mountains are covered in snow, no?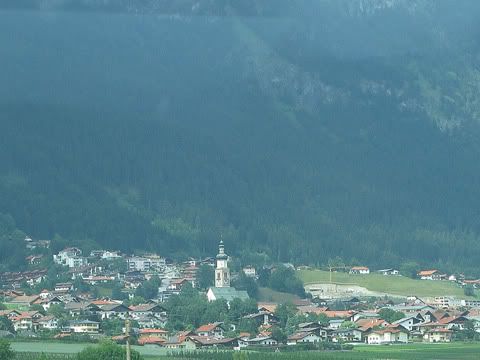 And this house, oh my lord, they have cows, real ones, in their backyard!!!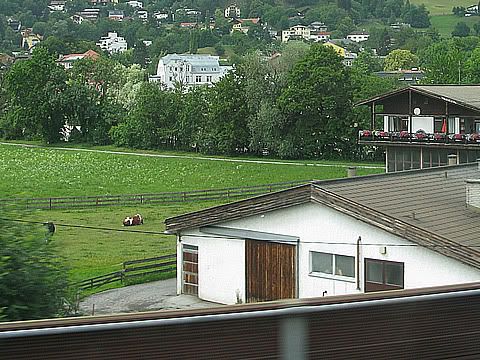 Next stop: Innsbruck, Austria
You know, I want to visit Innsbruck in the future. I know I haven't seen much by just being on the train but for some reason, I had the impression it's a big (ish) town... there were lots of people on the station. I was like, where the hell did all these people come from...
This kid in the green shirt sat a seat or two away from me and he's a faggot. LOL.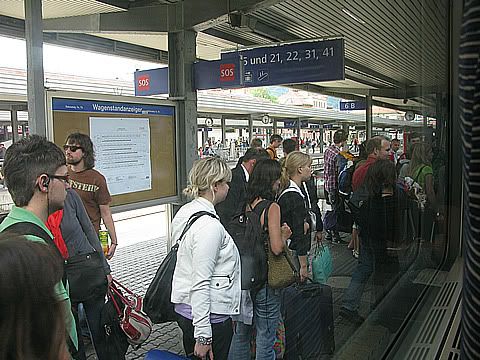 More scenery...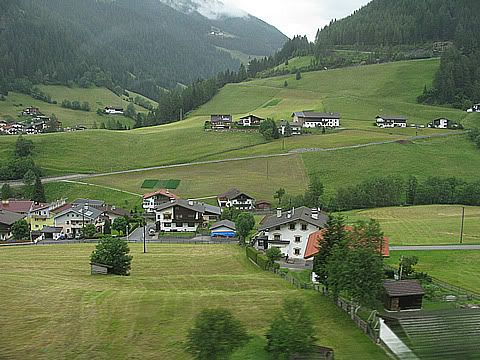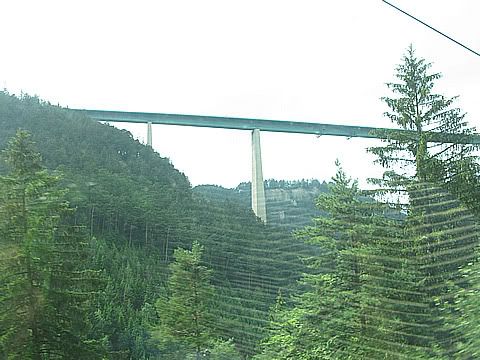 I was wondering how the hell they were able to make that bridge/highway, right in the middle of nowhere, up in the mountains...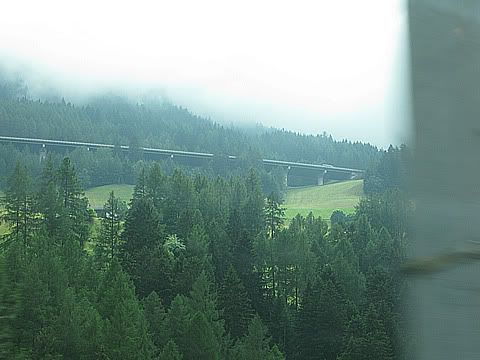 The building that you see below is actually a bar/cafe. Again, right in the middle of nowhere...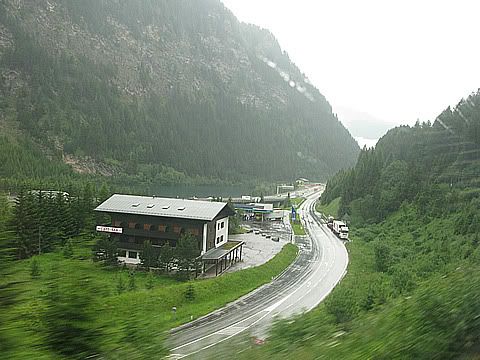 Goodbye Austria! Next stop is Brennero (Brenner), Italy.
Ok, this blog entry is too long. I'll post a part 2.

See you in a bit...
follow me on Twitter