Over-excitable Fashionese
Over-excitable Fashionese
Vassup Simon Mills?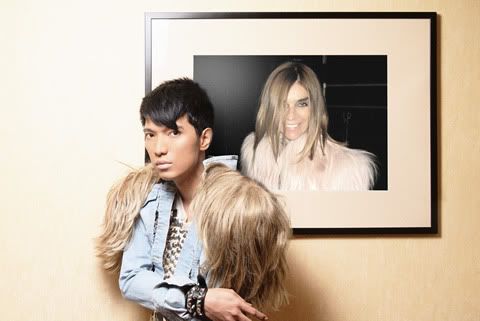 Portrait of a mother and her child
I found (one of my old entries) myself quoted in a hysterical article in the Daily Telegraph yesterday without proper attribution.
Then there's the Japanese fashion journalist and consultant Yu Masui, who is so obsessed with the designer Balenciaga that he regularly purchases and wears items from the women-only collection – handbags included. Such audacious and spendthrift bravery has furnished Yu Masui with a heroic status among internet fashion groupies. "I'm totally jeliz," comments one, in fluently over-excitable fashionese, under a picture of Yu Masui wearing a fetching (if slightly undersized) Balenciaga floral top. "He's fierce and ferosh to the highest levels." ("Ferosh", in case you didn't know, is the fashionese abbreviation for "ferocious", ferocious being a good thing, in the same way that "fierce" is also compliment.)
In other news....
The Los Angeles Times published an article about fashion bloggers and me, Tavi and Rumi made the footnote.
Thank you Elle Germany for the lovely mention.
Tausend Dank Vogue Germany for the brief plug in your July 2009 issue.
follow me on Twitter