Incommunicado
Incommunicado
Just a quick note to let you guys know that I have lost my cellphone two days ago here in Paris. Do not, I repeat, DO NOT, call or send messages to my French (+33.6.1365.7126) or Filipino (+63.915.785.1492) cellphone numbers. I won't get them.
(Took this photo a lonnng time ago...)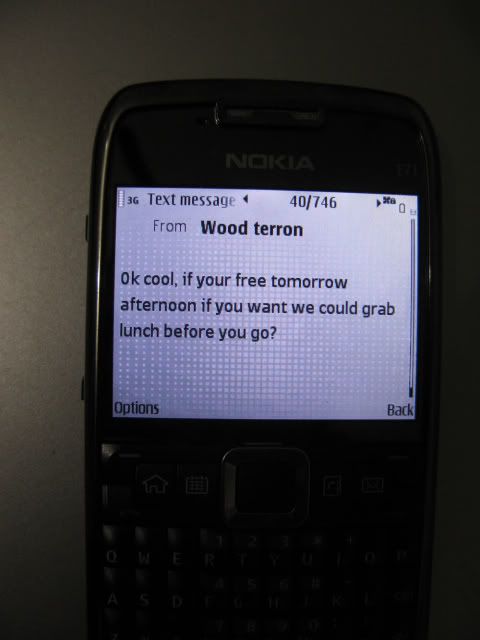 If you get messages from these numbers, lemme tell you right no that it isn't me who are sending them. Both numbers are pre-paid sim cards so at this point (and unless there's a kind soul out here who wants to give me my phone back), please consider those digits as invalid.
I'll get new phone numbers when I get back home in a few weeks. Ugh.
Not only I need to get new numbers, I also need to get a bloody new phone.
And new business cards.
=( Bah.
I'm really pissed cause there are lots of memories in that phone... priceless text messages, precious photos and videos (especially the last few moments of my grandmother... etc).
Oh well. C'est la vie as they say...
Thank you.
follow me on Twitter