Holt Renfrew Unveils Fashion Blogger Windows
Holt Renfrew Unveils Fashion Blogger Windows
From Germany to Italy, let's move on to cool Canada! I have known this for quite some time now but I didn't want to blog about it until it's officially out there and Womens Wear Daily beat me to it. Trust me when I say it wasn't easy keeping this under wraps.
In about two days (this Friday evening), the glorious folks over at the 170-year old Holt Renfrew, Canada's leading luxury retail institution, will unveil their new window installations celebrating their favourite bloggers: the humble ickle 'ol me, The Sartorialist, Sea of Shoes, Garancedore, I Want I Got and Jak & Jil.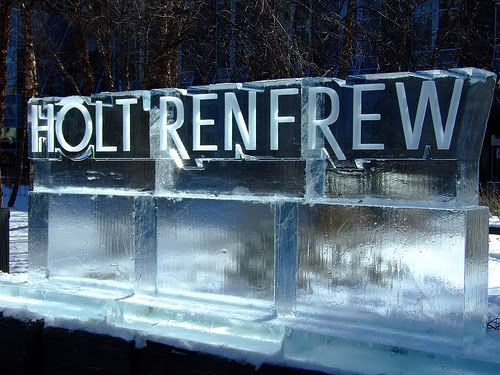 Why are they celebrating fashion bloggers? According to Holt Renfrew Creative Director John Gerhardt:
"Bloggers have become the fashion world's new celebrities. They're knowledgeable and influential contributors to the modern media landscape. Their opinions and visuals are relevant, creative and thought-provoking, providing a constant source of inspiration. We are honoured to pay homage to their style."
If you live in Canada, be sure to pay a visit to nine of their locations in Toronto, Ottawa, Montreal, Quebec, Vancouver, Calgary and Edmonton to see the installations. I wish I could see the actual unveiling but alas, I'll be in Paris this Friday.
Don't forget to take photographs! I'm very curious what my window display would look like -- send me pics. It's not every day a highly-regarded international retail institution pay tribute to my antics... I mean COME ON, not even Shoemart (or Rustan's) in the Philippines probably doesn't even know I exist!!! But that's ok. Haha. I know my target audience quite well. ;)
To the lovely folks at Holt Renfrew, thank you...thank YOU so much for this very, very generous tribute. We're truly honoured!

photo credit: flickr
follow me on Twitter