Herbivore Men in Japan
Herbivore Men in Japan
Man I love Japan!!! Is this what they call them nancy boys with the effeminate touch? Herbivore men?
From CNN:
They are young, earn little and spend little, and take a keen interest in fashion and personal appearance -- meet the "herbivore men" of Japan.

Typically, "herbivore men" are in their 20s and 30s, and believe that friendship without sex can exist between men and women, Fukasawa said.
Watch this video. First one to spot the Margiela t-shirt shall win a kiss from me on the cheek and an oreo cookie.
If these boys are ONLY interested in personal appearance and NOT interested in sex or money, what does that make me, someone who is interested in ALL three, you know, a sleazy internet perv who wants you to show da cashmoney to buy a boatload of bags and clothes and hats and shoes and gloves?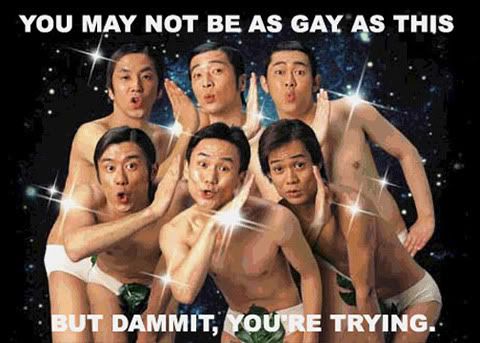 Just sayin'.
PS.
I bet you most of those herbivorous men log on to Superfuture...

photo via google
follow me on Twitter