Commons&Sense and Commons&Sense Man Japan Spring Summer 2009
Commons&Sense and Commons&Sense Man Spring/Summer 2009
Remember what I told the folks over at Dolce & Gabbana/Swide when they interviewed me last week how fashion magazines are the new coffee table books? Well, a huge "care package" arrived on my desk yesterday and Kaoru Sasaki, the lovely and generous Editor-in-Chief of Commons&Sense and Commons&Sense Man Japan (who I met during my trip to Tokyo), sent me the Spring/Summer 2009 issues of his magazines.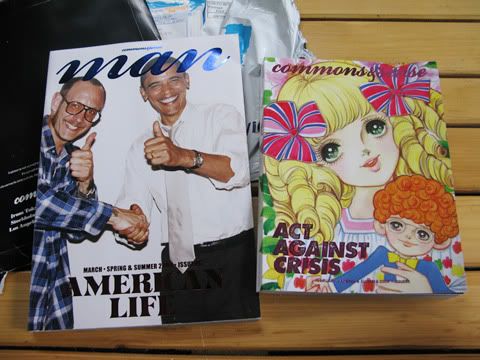 Terry Richardson and Barack Obama is on the cover of Commons&Sense Man. Click click click for a quick preview!
Consider me a fan. The men's magazine is very HUGE. No expense is spared when it comes to the quality of the paper used. It's very, very thick. I honestly think it's one of the best men's magazines around. It's brilliant that they have English translations -- perfect for those of us who don't speak Japanese. I'm surprised why this magazine isn't widely available around the world. The content is awesome!
My favourite editorial in this issue are fashion illustrations by Kazuo Hozumi. These are wayyy too cute! It's always nice to see artists illustrate their own renditions of the looks that we see on the runway. Case in point: Gucci and Givenchy...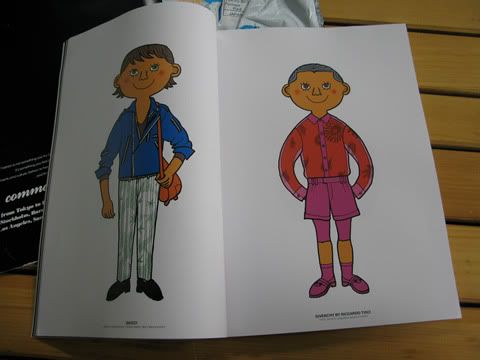 Lanvin and Prada.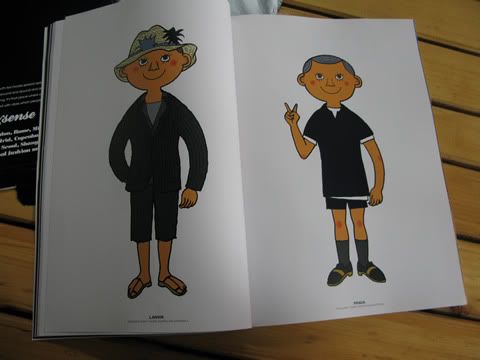 This editorial made me feel giddy inside. It's soo meee!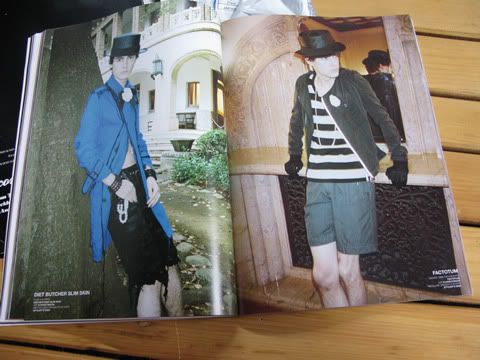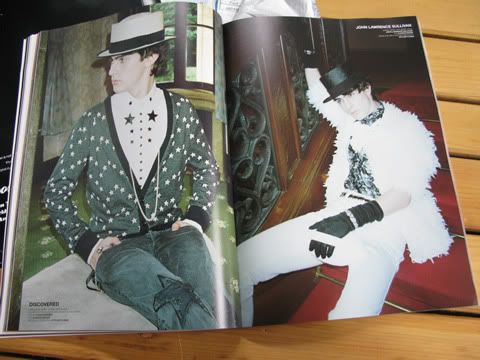 For those of you who love boys...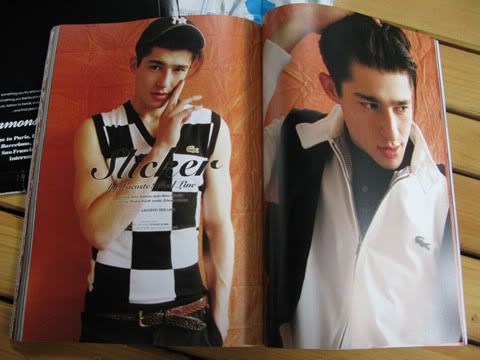 Last but not the least, the oh so stunning Simon Nessman.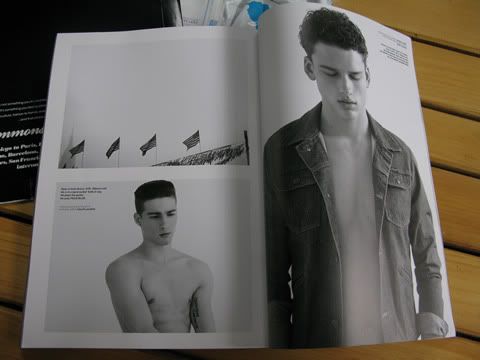 Thank you, thank you so much Kaoru and Commons&Sense for these great magazines!
follow me on Twitter