Who handled Project Blue's PR? Barneys and Elle, anyone?
Who handled Project Blue's PR? Barneys and Elle, anyone?
Earlier this morning, I read a tweet from Timothy Elliott, Men's PR Director of Barneys New York, pointing his followers to a charity auction on eBay.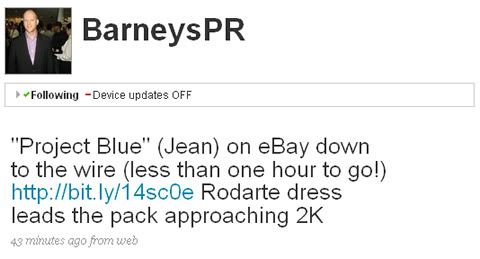 This ought to be interesting. How is it possible for a custom, one-off Bottega Veneta dress end up fetching a paltry $306 at an auction?
Click click click!
A few clicks around eBay and I discovered Project Blue, a joint charity auction held by Barneys New York and Elle Magazine which benefits Oceana, the world's largest international advocacy organization dedicated to protecting and restoring oceans.

Last summer, Barneys collected donated denim and asked designers such as Alexander Wang, Ann Demeulemeester, Bottega Veneta, Derek Lam, Rodarte, Rogan, Stella McCartney and Versace to create one-of-a-kind pieces from recycled denim.
It's funny because today, after Tim's tweet, is the first time I heard of this auction. Apparently it's been going on since April 30th.
Elle magazine photographed and featured the pieces for their May 2009 issue.
A search on my blog reader shows that only a handful of fashion blogs made an entry about it. Perhaps Barneys and Elle should reconsider their digital marketing methods?
I have 731 blogs (I know, I know. I'm a monster reader) on my RSS feed but only four blogs from my list mentioned Project Blue -- denimtherapy (who is the first one to blog about it on April 30th), hintmag, the imagist and mediabistro. For some reason, I still managed to overlook it! LOL
I couldn't help but wonder whether the usual fashion blogger pack
a) ignored the auction or
b) like me, has never even heard of it until now.
I guess what my blog entry boils down to is that I'm dismayed at the results of the auction.
Eight different, one-of-a-kind custom styles from leading designers for a smashing grand total of US$3809.
Barneys and Elle magazine (this is where I assume my dear readers) probably spent more in organizing and marketing the event than the actual proceeds from the garments.
I know it's for a brilliant and fantastic cause.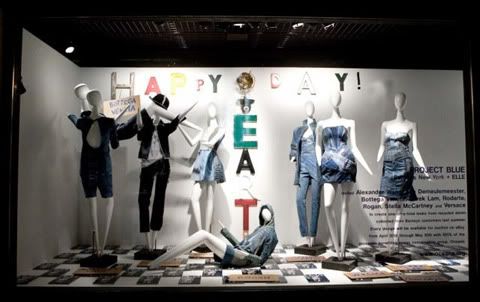 The question of the day is... how come the pieces didn't end up with higher bids?
I'll spare myself from commenting about the actual designs but lemme say this -- surely there must be some wealthy Barneys customer who is ALSO an Elle reader somewhere?
Here are some of the designs up close.
Alexander Wang and Derek Lam
Versace and Bottega Veneta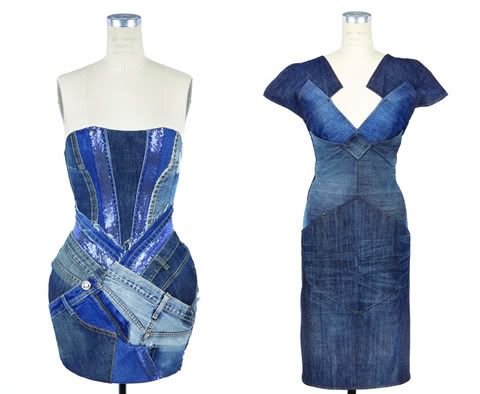 The jewel of the auction is the Rodarte piece which received the highest bid out of everything.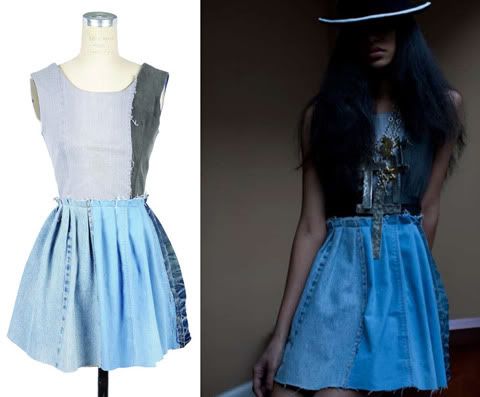 I know I would've placed a higher bid on the Ann Demeulemeester set.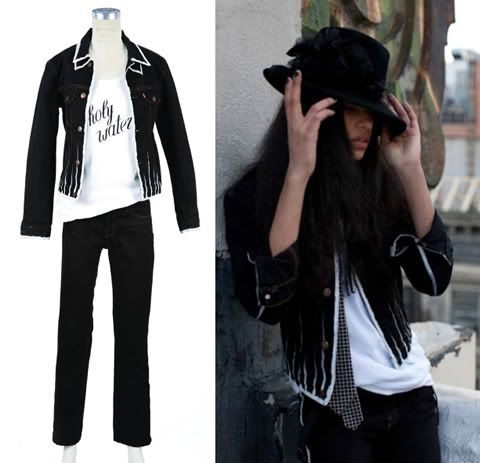 Unfortunately, by the time I got to that page, the auction just ended. HELLLLLLO MANOLO, a regular Ann Dem tank top costs so much more than the winning bid of $140 retail.... and the one at the auction includes a reworked denim jacket and a pair of jeans!
Here's a breakdown of how the auction fared:

What do y'all think?
In any case, congrats to Barneys and Elle for this lovely concept. Like what I said, it's for a great cause.
For those of you who would like to donate to Oceana, click HERE.
That's all.

photo credits: the imagist, barneys/elle/oceana via ebay
follow me on Twitter