Tilda Swinton in Haider Ackermann Dress at Cannes Film Festival 2009
Tilda Swinton in Haider Ackermann
I'm sure y'all know my aversion to Hollywood celebrities doing that "GLAM, GLAM, GLAM" look. You know what I'm talking about -- typical strapless dress and long, wavy locks worthy of an In Style cover.

Well, let me show you how it's done. Behold the fiercest woman on the red carpet.




Click click click!
God I love Tilda Swinton. I am always STUNNED and ELECTRIFIED every time I see photos of her online. I don't think there's anyone out there who can outfierce her. She really is the ultimate. She has her own sense of style and she knows what works on her. I also love how she shuns the usual red carpet outfitters, opting for bolder, unconventional (but chic and statement-making) outfits.

TITILLATING TILDA YOU BETTA WERQQQQQQUE!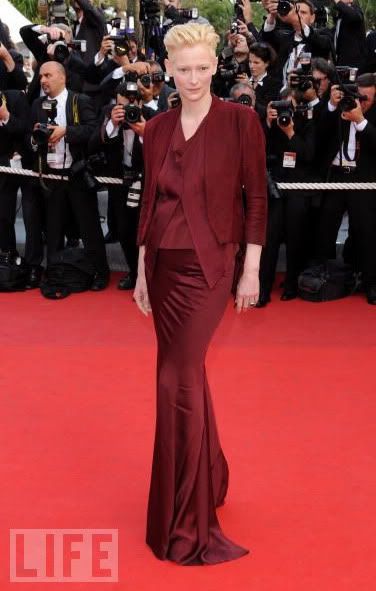 This year at Cannes, she chose to wear Haider Ackermann.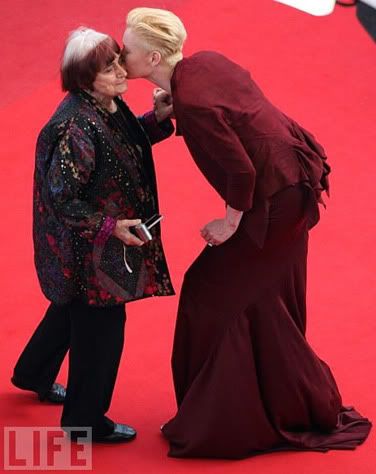 Check out this video from last year's Oscars. I love that one-off Lanvin dress.
I would like to know who her stylist is, if she has one.

photo via life, huffington post
follow me on Twitter