THE BOX Motorhome RV for Sale
THE BOX Motorhome RV for Sale
Not that I drive or anything but oh em gee, I want this vehicle. Dubbed as "a Los Angeles subculture icon of FUN", a motorhome called "The Box" is up for auction at the starting price of US$3,500 -- less than the price of a Balmain jacket!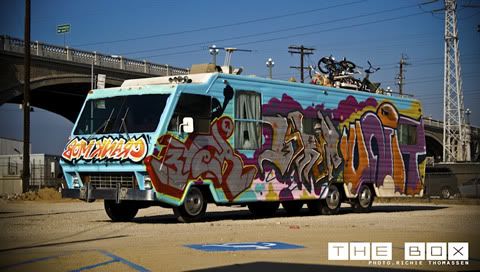 Imagine the sort of fun if you get 10 fashion bloggers go on a worldwide road trip inside that thing (can it even fit 10?), do all sorts of shit and take photos in fall/winter 2009 clothes... or couture? Hello fashion editorial! Or maybe, just maybe, take it from Milan to Paris during the Spring 2010 womenswear collections and freeeeeeeeak the crap out of people.
Click click click for more photos of The Box!
I love the exteriors... it's soo graffiti madness galore! The interiors look icky though. Maybe one of those guys at Pimp My Ride or whatever similar MTV show can jazz it up?
Well look at that... every enterprising bitch troll blogger with a t-shirt line can now sell their fabulous fashionable wares to spectators.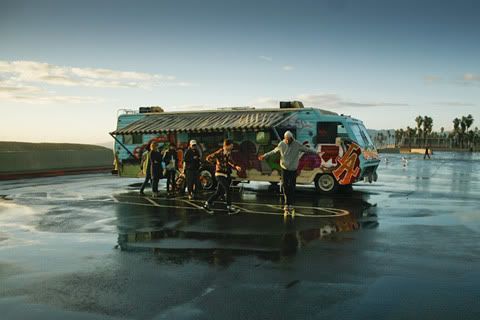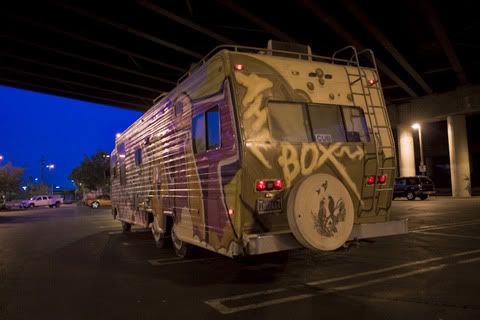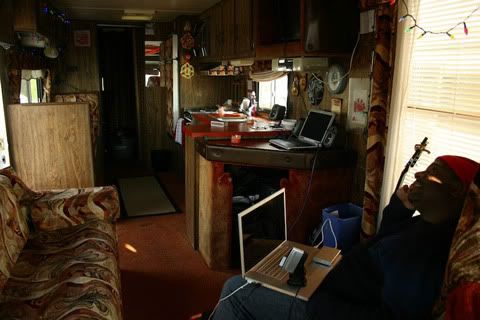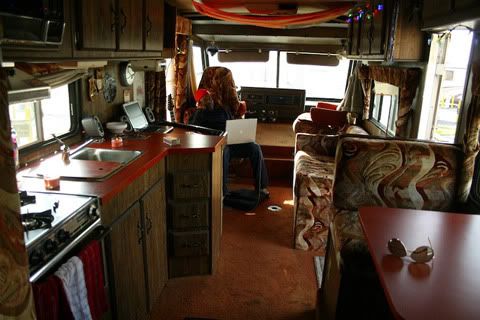 My milkshake brings all the boys to the yard...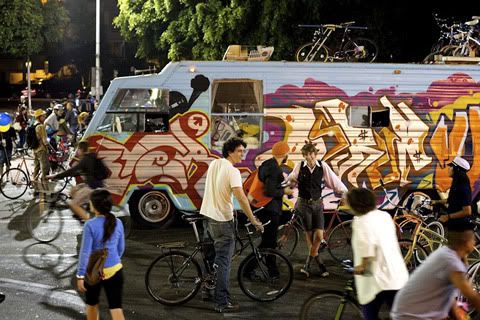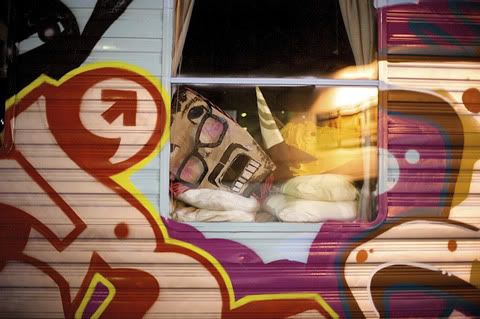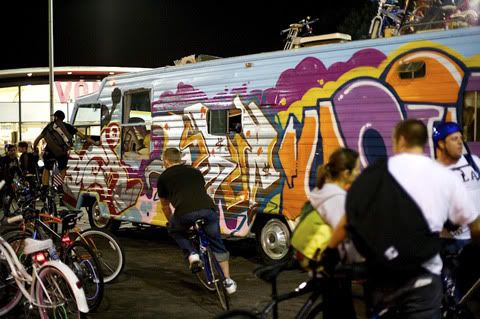 What do y'all think?
Will someone please make it happen?
photo credit: eBay
follow me on Twitter