Thank you Vogue Russia!
Thank you Vogue Russia!
Yeehaw! Finally, my own personal copy of Vogue Russia in flesh (or should I say in print) delivered direct to my mailbox. As I previously reported,
Magdalena Frackowiak
is on the cover of this month's issue.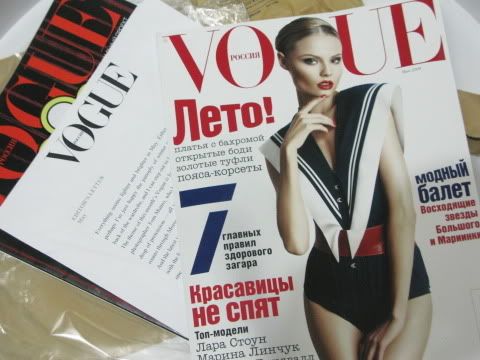 This magazine is a great source of inspiration not only because of their covers but also its content. It's so sad they don't sell it here in Manila.
Thank YOU so much to the lovely angel over there up in Moscow for the generous and kind subscription. I look forward to getting inspired every month.
follow me on Twitter