Solefood Canal Street Air Force One
Canal Street Air Force One
What is it with everyone doing "designer" mash-ups these days? Remember those Slow & Steady Wins the Race hybrid bags? Well, ladies and gays, meet the ultimate in men's sneakers: SoleFood's custom sneakers named "Canal Street Air Force One". How many brands can you spot in one photo? I spy with my Fendi Spy... Rolex, Chanel, Nike, Louis Vuitton and Gucci.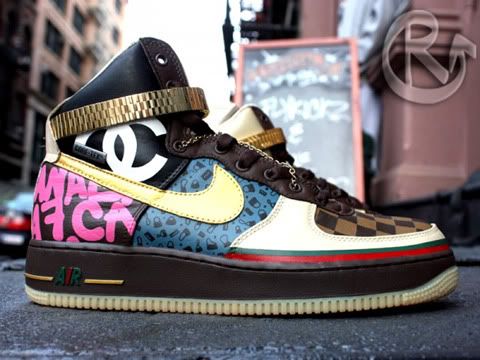 This has got to be the worst pair of sneakers on the face of the planet.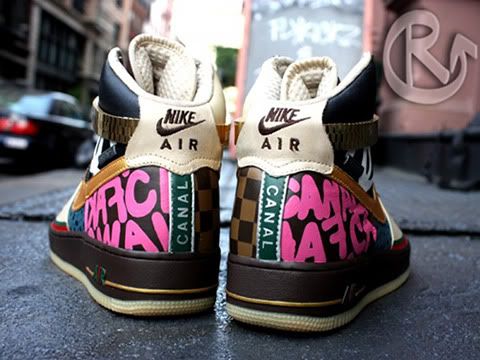 How does it make you feel? I betchu five dolla
Rick Ross
owns a pair.

photo credits: kicksonfire

follow me on Twitter