Ricky Hatton vs Manny Pacquiao Fight [video, pics]
Ricky Hatton vs Manny Pacquiao Fight
[
UPDATE:
MANNY PACQUIAO WON! Click HERE for more pictures and a video of the fight.
]
Who do you want to win in the Manny Pacquiao and Ricky Hatton fight tomorrow in Las Vegas? Here's a video from HBO.
I'm no boxing fan but this ought to be interesting. I have a feeling Ricky Hatton's gonna win.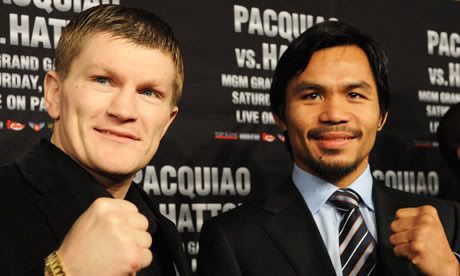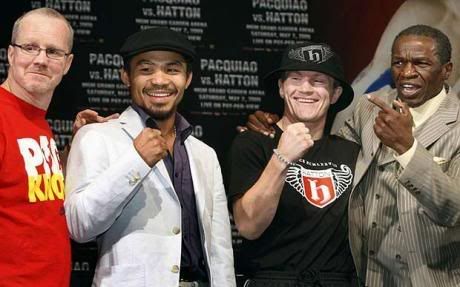 photo credits: guardian uk, daily telegraph

follow me on Twitter