Reflective Sunglasses (Agyness Deyn and Jack McCollough)
Reflective Sunglasses
Speaking of hideous "Duty-Free Spectacular Specials", please don't tell me this is the new trend in eyewear: reflective sunglasses
I first spotted it on Ms. Laura "Agyness Deyn" Hollins last month...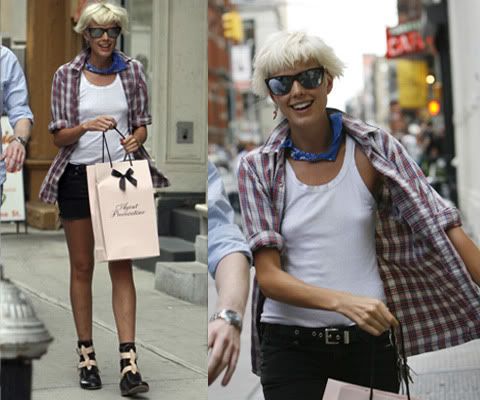 and earlier last week, I saw them on Proenza Schouler's Jack McCollough after that whole Kiefer Sutherland head-butting saga. Here's a pap photo of him wearing a pair of Oakley (shock horror) sunglasses.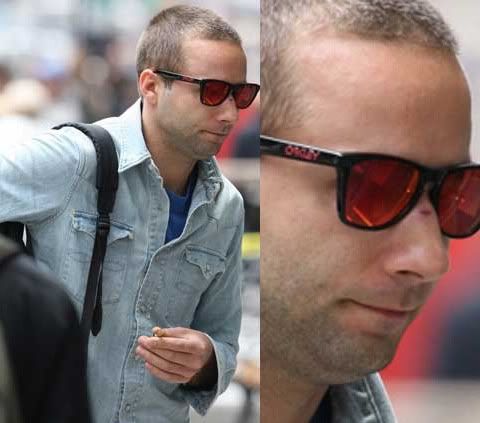 I am begging y'all do not, under any circumstances, bite into this reflective glasses trend or else -- marc my words -- a baby unicorn will die somewhere.

photo credits: fabsugar uk, splashnewsonline via tmz
follow me on Twitter