Optical Shop
Optical Shop
I have poor eyesight. I don't wear glasses often because I'm near-sighted. It's such a bitch to wear specs. After all these years, I still have only one pair of eyeglasses. I guess this is why I always fail every time I play 'spot the cutie' with people because I all I see are walking Monets; cute from afar but up close, well... whatevs. I also don't like wearing contacts either because they are troublesome. The thought of putting foreign objects in my eyes is enough to send chills down my spine. Remember those crazy "tiger eye" contacts that were all the rage back in the 90s? Well, I had a traumatising experience with those so never again.
I recently went to the optical shop.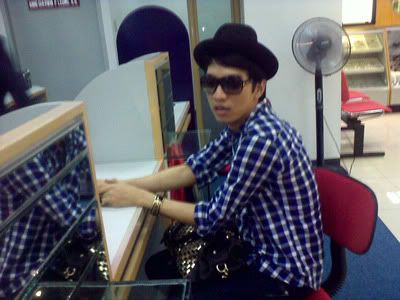 Click click click!
I have a feeling the staff member who assisted me got pissed because I'm only getting lens and not a new pair of (overpriced) frames. But what can one do? It was your typical, run-of-the-mill optical shop selling what I call "DUTY-FREE SPECTACULAR SPECIALS".
There was nothing at the store that caught my eye.
All the glasses (both prescription AND sunglasses) were so tacky and vomitrocious they look like they belong in a duty-free shop. You know what I'm talking about. Horrifying glasses you often see tourists wear.
Anyhoo, the lady gave me a long spiel that went like:
"sir, bibigyan kita ng libreng case para sa susunod, hindi na po maga-gasgas. palagi nyo po ilagay diyan yung salamin ninyo kapag hindi niyo na ginagamit. at kapag iniiwanan niyo yung salamin ninyo sa loob ng bag o kung saan saan, iwasan niyo ho ang pabango, make-up at kung ano ano pang chemicals para hindi mag-stain."


Translation: sir, I'm gonna give you a free case so you won't scratch them. Always put your glasses inside the case when you're not using them. And when you put your glasses inside your bag or wherever, avoid perfume, make-up and other chemicals so you won't stain them.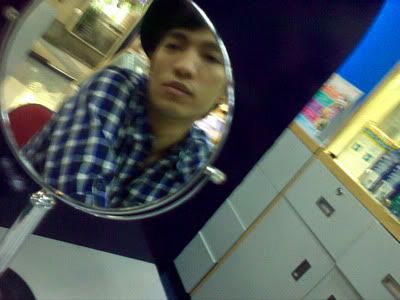 My younger sister could not contain herself and laughed so hard when the lady delivered her litany.
We gave each other looks which pretty much meant WHO DIED AND ANOINTED THIS BITCH AS SAINT?
You should've seen the way she talked. She was so serious she looked like she was possessed by the holy spirit and the only cure is ritual sodomy while reciting the lord's prayer backwards.
I dunno what you guys would've done if you were in my shoes. Sure it was awkward but it was absolutely hilarious.

follow me on Twitter