Manny Pacquiao vs Ricky Hatton Knockout [pics, video]
Manny Pacquiao vs Ricky Hatton Knockout
Congratulations all around! Manny "Pacman" Pacquiao knocked out Ricky Hatton on the second round. Here's a video from YouTube.
I initially had doubts Manny would win because Ricky seemed to be a strong fighter. I guess I was proven wrong and most of the crap I've read and seen online about Hatton, especially from the press, are nothing but good ol' British hype.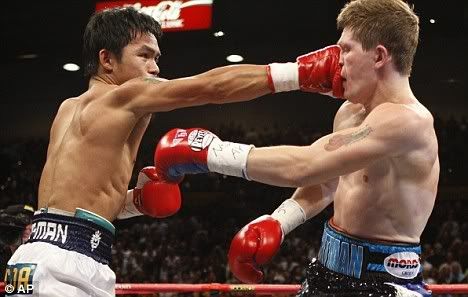 Though I must admit, and I'm sure I'm not alone in this one, I was curious (just curious, nothing wrong with that) to see how my fellow countrymen would react if Manny lost a fight. Every opportunistic mother fucker is kissing his ass here in the Flips where he is virtually treated as the national hero, a god. I think it's laughable that at one point he even tried to run for local politics... but I'm not gonna get into that. He worked very hard for his recognition, as a boxer and as a sportsman.
Anyway, click click click for pictures of this great (albeit short) six-minute fight. Even Mariah Carey and P. Diddy was there!!!! LOL
Amazing eh? Ricky Hatton got totally knocked out on the second round!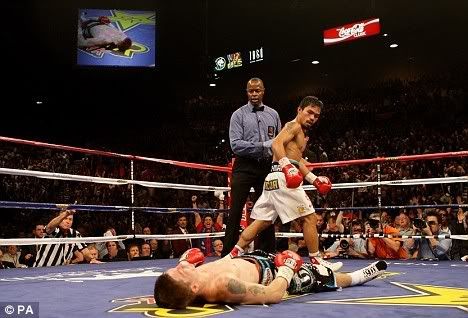 Bam! Boom!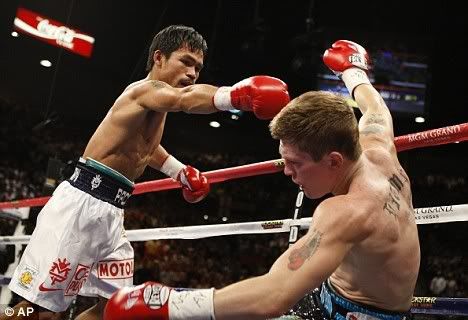 LOL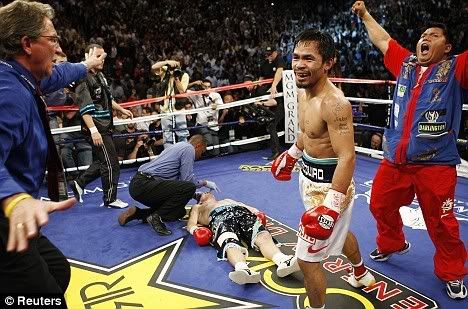 That's gotta hurt.
WTF is P. Diddy doin there?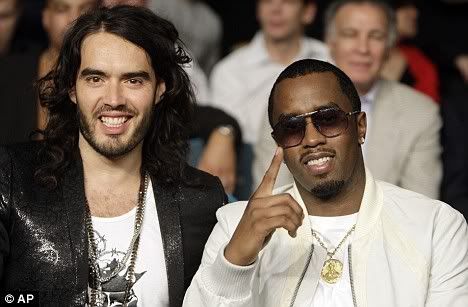 AND MARIAH CAREY!!!!!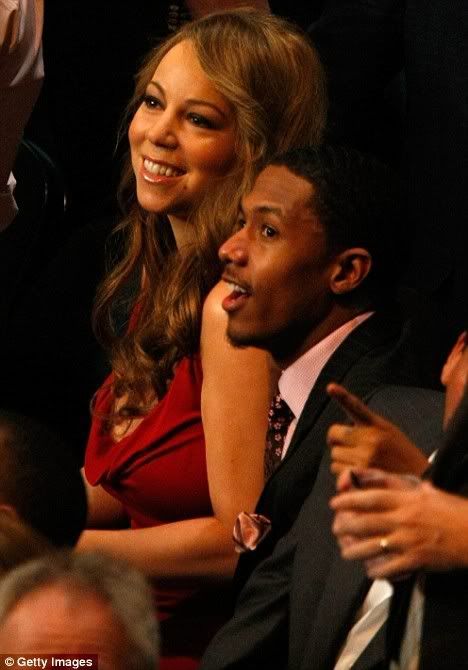 Manny Pacquiao's wife Jinkee must be so happy.
Compared to Ricky Hatton's girlfriend, Jennifer Dooley. She looks totally devastated.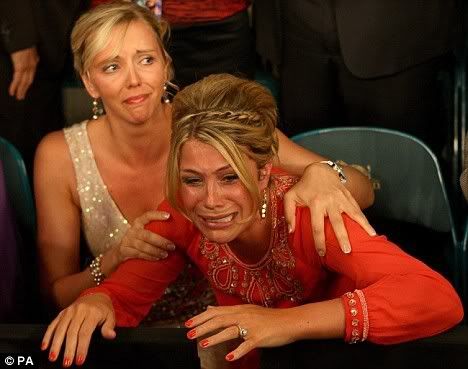 Ah well.
Another feather added to Manny Pacquiao's cap.
I can't wait to see whether Pacquiao would run for President.
Again, congratulations to everyone!

photos via: daily mail
follow me on Twitter