Madame Paulette New York Dry Cleaners
Madame Paulette New York Dry Cleaners
Earlier this year before my grandmother passed away, I fought tooth and nail with a local dry cleaner who ruined one of my garments. They managed to rectify the damage they have done however, some of it is still visible. In the end, I got compensated half of what I asked for. Although it wasn't the solution I wanted, it was better than nothing. A few friends told me I was lucky. Some dry cleaners won't shell out a single penny; the most they'll give you is a smile or a half-baked apology.
Anyway, I came across Madame Paulette's website earlier this morning. They are based in New York and specialize in cleaning high-end clothes. Remember Melania Knauss in that ginormous, 50-pound Christian Dior haute couture wedding gown from the Empress Sisi/Fall-Winter 2004 collection?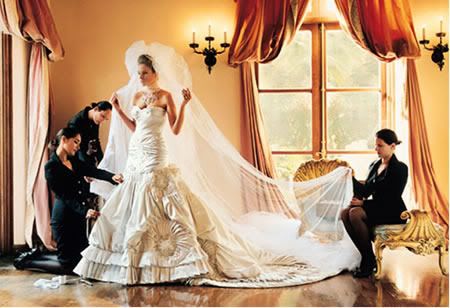 Well, she commissioned Madame Paulette to restore her wedding gown. Watch this video. This is how they clean haute couture.
Isn't it amazing how technologically-advanced dry cleaners are overseas? Madame Paulette had me on the blacklights! How I wish local dry cleaners are sophisticated like that.



photo credit: vogue
follow me on Twitter