Anja Rubik for Vogue Paris June/July 2009 Cover
Anja Rubik for Vogue Paris June/July 2009
The much-awaited and highly-anticipated Vogue Paris cover featuring Anja Rubik is finally here. Although veteran Anja's been around the fashion circuit for ages, it's her first French Vogue cover.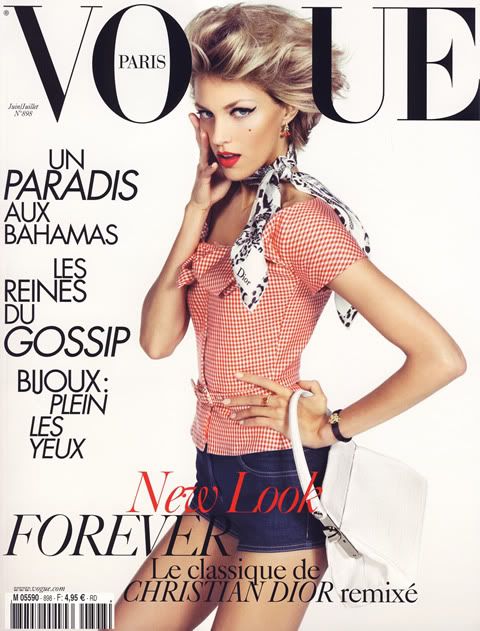 Dutch duo Inez Van Lamsweerde and Vinoodh Matadin took the photo.
I'm not a big fan of studio shots on the covers of magazines but the world is going through a recession so it's quite understable why more and more mags go through that route.
As much as I adore Carine Roitfeld and Vogue Paris, I feel this cover was a let down.

In any case, good job on Anja for this well-deserved cover. It's about time!

photo via tfs
follow me on Twitter