A Trip to Theodore's
A Trip to Theodore's
When it rains, it pours. We had a storm here in the Philippines this week but the rain didn't stop me from getting out of the house. I have so much work on my plate at the moment if I don't dedicate a whole day to myself then who knows when I'm able to accommodate basic necessities in life such as getting a haircut.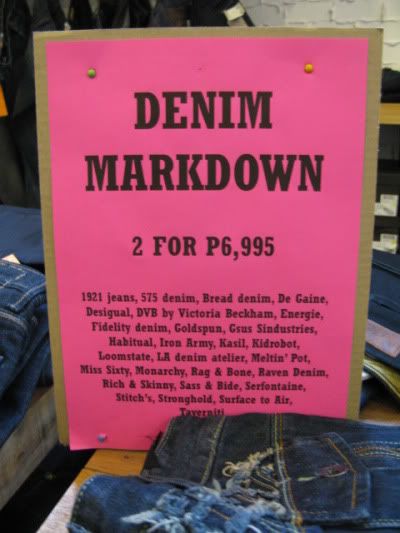 Before going to a shoot in the afternoon, I popped by the store Theodore's where they're having a huge denim markdown sale going on. Get any two pairs of jeans from their stock for about P6995 (roughly around $150) for both pairs. I thought it was a good deal. I think it was last year when I enforced a personal policy of not paying more than a hundred bucks for a pair of jeans. That's why I love Cheap Monday. I mean come on, it's denim! Also, I get more compliments from people around the world when I wear my cheap-ass jeans. You know those black jeans I ripped using a box cutter? $20 from Folded & Hung!
Anyway, click click click!

I struck gold when I found a pair of these dark gray Miss Sixty tapered skinny jeans with a zip. I immediately thought of "Balmain DIY project" when I saw them. Latex gloves and a bottle of bleach here we come...
As for the other pair, I got a classic "plain jane" skinny jean from Degaine. Original retail price on the tag? About $310. Got it for around $75 -- half of the "$150 for 2 jeans" offer. Yippee!
There are so many brands and styles available. The markdown sale has been going on for a few days now and the good stuff are probably gone. I still think it's worth paying a visit if you haven't been there yet.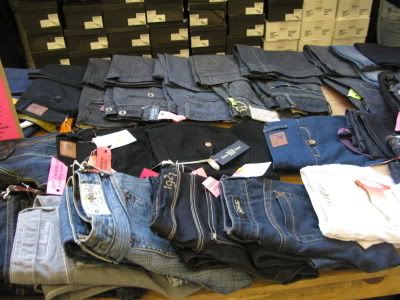 Elsewhere in the store, they currently stock Adidas Originals.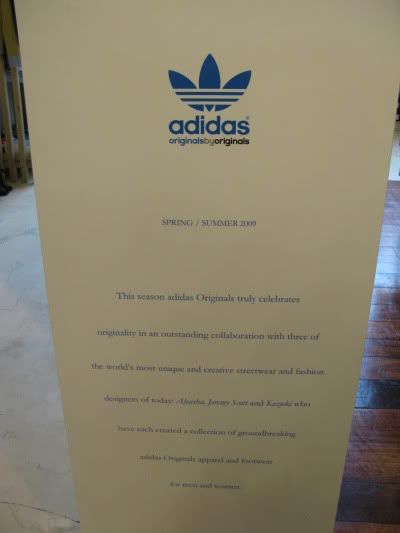 I saw this amazing hoodie by Jeremy Scott for Adidas. I didn't even bother looking at the price tag cause I know this shit is expensive.
They also have Creative Recreation shoes available.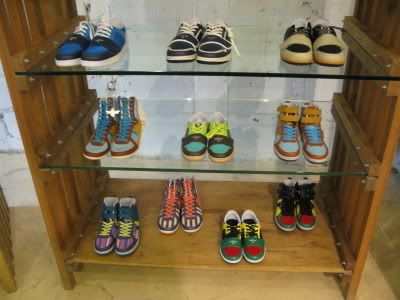 And of course, designer Mich Dulce has a concession with her Spring/Summer 2009 collection.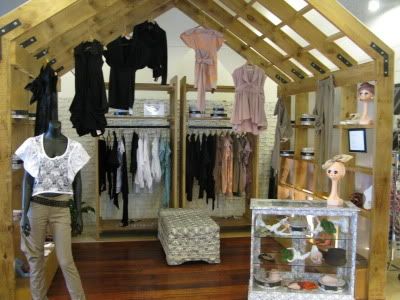 You may also buy her hats there.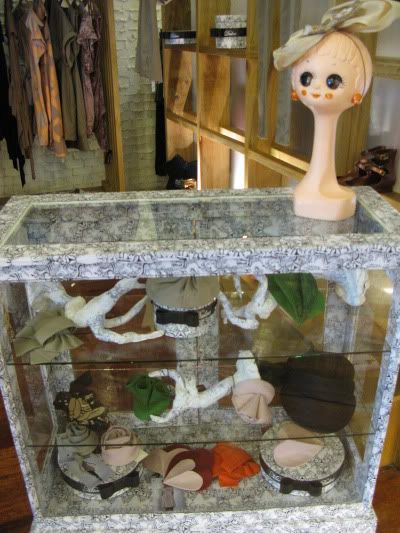 Theodore's is located at:
Ground Floor, Quadrant 4, Bonifacio High Street
Fort Bonafacio Global City, Taguig. MM Philippines
Phone: +63.2.8563571
That's all.
follow me on Twitter