Vogue Russia May 2009 Cover Magdalena Frackowiak
Magdalena Frackowiak for Vogue Russia May 2009 Cover
Magdalena Frackowiak is on the cover of the May 2009 issue of Russian Vogue.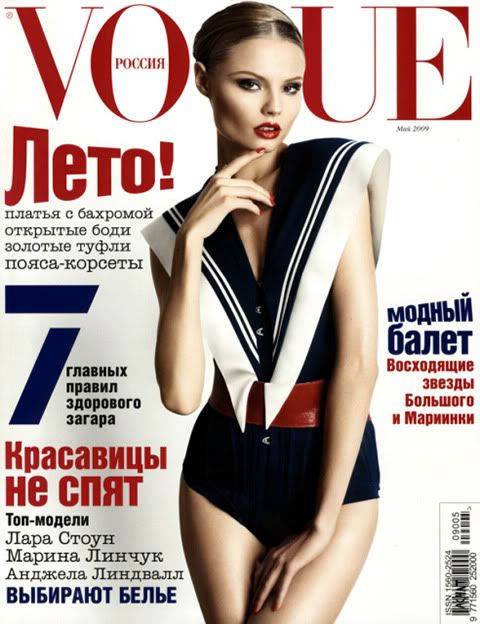 This cover is fantastic. It's definitely better than last month's. Magdalena looks flawless in that Gaultier (??) bathing suit!!
Maybe it's just me but for some reason, I'm getting a constructivism vibe to it. The cover reminds me of those Russian/Soviet "propaganda" posters if you know what I mean. Perhaps it's the playful use of the fonts? I know the colours used (red, white and blue) are the same as the Russian flag.

scan credit: achAT fashion scans
follow me on Twitter