Rihanna in Balmain [PICS]
Rihanna in Balmain
I love Balmain and all but this Balmain-mania has to stop. First you've got Team Vogue Paris as in Emmanuelle & Co. sporting the goods fresh off the runway. Then you've got the boatload of fashion bloggers recreating the Balmain look for less with their bleached ripped jeans and now the celebrity brigade have joined the bandwagon too. There's Michael Jackson in that swarovski-studded t-shirt, Beyonce in that black Balmain jacket and now Rihanna in the denim military jacket. This is too much. Wayy too much. Perhaps it's just me but I feel like the universe is shoving Balmain down my throat.
How does Rihanna (who, btw, is TOTALLY channeling Michael Jackson with THAT hair) make you feel?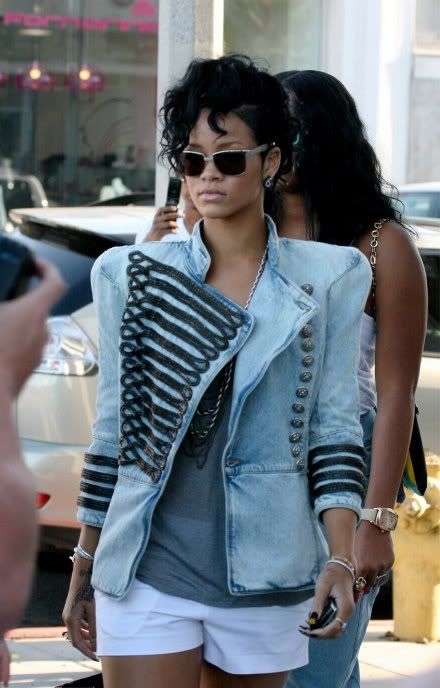 WERK!!! WERK AND MAKE CHRISTOPHE DECARNIN PROUD.
Ladies, restrain yourselves. Envy is not good.

photos via denimology
follow me on Twitter