Michelle Obama's Lanvin Sneakers
Michelle Obama's Lanvin Sneakers
Woah woah woah. The First Lady of the United States of America, Michelle Obama, wore Lanvin sneakers!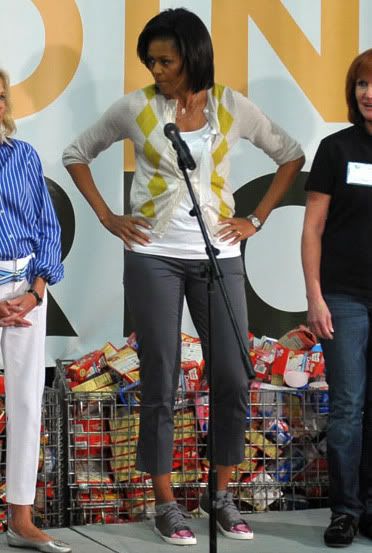 How funny. I need new shoes and I've had my eyes on these men's Lanvin sneakers for the longest time.
Click click click!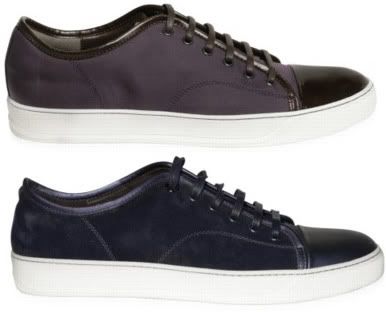 Lanvin patent leather toe satin sneakers US$354, Lanvin patent leather toe suede sneakers US$418.
I thought I'd check with the sales staff at Luisa Via Roma whether or not the men's sneakers come with grosgrain ribbon shoelaces.
I remember seeing the women's sneakers at Net-a-Porter a few weeks/months back.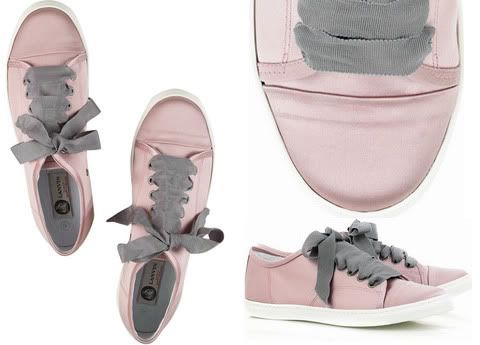 I swear to god I was *this* close to forking out my life savings online yesterday afternoon and the only thing that stopped me are the shoelaces.
The answer is NO, the men's sneakers are sold as is and they don't come with extra shoelaces.
I'm calling foul play and gender discrimination on this one. Women, as we already know, are already lucky with when it comes to the amazing selection of shoes available at their disposal yet Lanvin decided to deprive us men... of grosgrain shoelaces. I know I can just go to the haberdashery store and buy grosgrain shoelaces myself but it's not the same you know?
In any case, life savings crisis averted. Why am I looking at shoes in the first place? Come to think of it, I really shouldn't be spending right now cause I have a trip coming up. Money money money come to me honey honey honey. When are the sales anyway? End of May? June? Let's see if I can test my patience. I'm gonna ride this one out.

photo credits: afp/gettyimages via nymag, luisa via roma, netaporter
follow me on Twitter