Fatties Cause Global Warming - The Sun [PIC]
Fatties Cause Global Warming - The Sun
You have got to be kidding me. This came out today in the UK: "fatties cause global warming" according to British tabloid The Sun. My friend Alex took a photo for your viewing pleasure.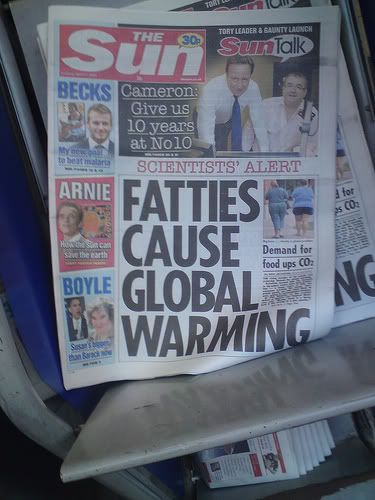 Click here to read the article.
Rude! I wouldn't be surprised if the gays were to be blamed next.
follow me on Twitter