Gareth Pugh Fall Winter 2009 2010 Womenswear
LIVE: Gareth Pugh Fall 2009 Fashion Show
Don't you just wish fashion shows, wherever they are in the world, are broadcasted LIVE online? Well, the wonderful folks over at
Showstudio
are broadcasting the Fall/Winter 2009-2010
Gareth Pugh
show in Paris
in a few hours
.
Gareth
is LVMH's new wonder boy and I can't wait to see his latest womenswear collection. I'm sure many of you out there have already heard the rumors about him replacing Kris Van Assche at Dior Homme.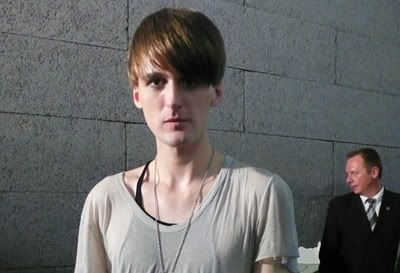 According to
Showstudio
, their live broadcast begins at 5PM Paris time which is 4PM in London, 11AM in New York, 12 Midnight (March 5) in Manila and 3AM in Sydney.
Anyway, join me and my friends, fellow bloggers Patty Huntington (
Frockwriter
) and Matt Jordan (
Imelda.com.au
) later
TONIGHT
(Manila time) as we liveblog
Gareth Pugh
's fashion show. Our coverage will start 15 minutes ahead of the scheduled show time.
Watch this space for further developments.
photo credit: ashadedviewonfashion
follow me on Twitter