Beth Ditto for Love Magazine by Katie Grand
Beth Ditto for Love Magazine
Everyone's talking about LOVE (Katie Grand's new magazine at Conde Nast) for quite some time now but after seeing the festively plump Beth Ditto on the cover a few weeks ago, I decided I want my own copy. Unfortunately, I'm here in the third world so hello, getting my own copy is a bit of a challenge. It came out like when I was in NYC and now it's sold out. Darn.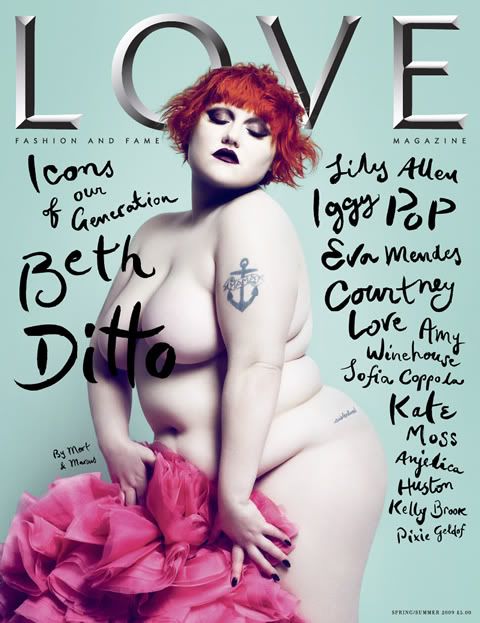 photo by Mert & Marcus
I checked eBay yesterday and it's available there. I did a double take when I saw the shipping costs. For a magazine. Yikes!
follow me on Twitter