Nokia E71 Phone
Upgrade!!!
My younger sister felt sorry for me for having a crappy, prehistoric mobile phone so she gifted me a new Nokia E71 this Christmas. You see, I'm not really the type of person who likes to be obsess about the latest electronic gadgets. I'll obsess about fashion and accessories, yes, but not phones or what have you. To me, a phone is just a phone -- a tool to communicate with people. Why should I have the fanciest mobile phone when I mostly communicate online? OK FINE I'd love to own that Vertu Boucheron 150 made out of solid gold but who's gonna buy me that? Also, many of you know my relationship with phones. I've gone through far too many phones over the years (some broke down on me and some were lost, let's not even go to the RAZRs etc) but I still end up with my crusty but trusty old Nokia.
Geriatric phone no more.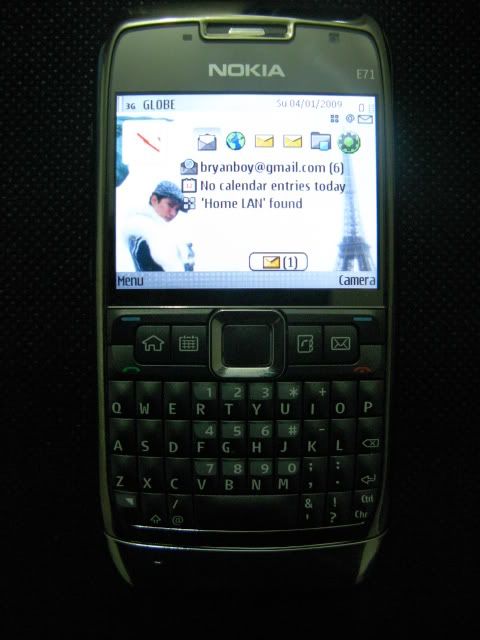 I love how I can browse websites, go on facebook, check my emails, chat on skype, msn messenger, yahoo anywhere as long as there's some sort of a wi-fi internet connection. Trust me - it works. I can now do all that while taking a poo in the toilet without risking myself with electric shock by using my laptop. I'm also trying to figure out how to do it using my mobile service provider in the event there's no wi-fi. I tried to send a few emails last night while I was out and for some reason it didn't work. Boo hoo.
But yeah... hello 21st century. Yeehaw!
PS. I'm gonna try to see if I can post on my blog using my cellphone. Oh my god you guys can you imagine the opportunities?
follow me on Twitter