Michelle Obama's Inauguration Day Dress by Isabel Toledo Photos
Michelle Obama's Inauguration Day Dress by Isabel Toledo
First Lady Michelle Obama had chosen Cuban-American designer Isabel Toledo for today's historical Inauguration/swearing-in ceremony. You have to hand it out to Michelle for choosing a female (and minority at that) designer.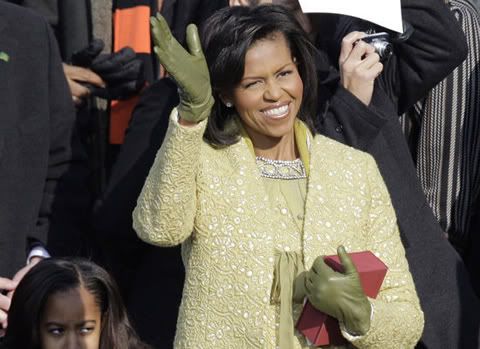 Click click click for more photos of Michelle Obama's Isabel Toledo dress!
Michelle Obama looks soo stunning in this embroidered yellow dress by Isabel Toledo.
Uhhhh what's with the green Jimmy Choo shoes? Eeek!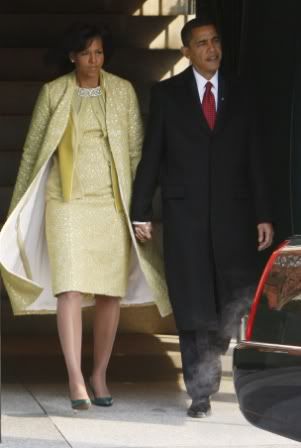 Here's Isabel Toledo's original proposal/sketch for Michelle Obama.
Husband-and-wife Ruben and Isabel Toledo on the cover of IQONS magazine last year.
photo credits: nymag, iqons, wwd, ap and getty
follow me on Twitter