Michelle Obama's Inauguration Day Ball Gown by Jason Wu (Photos, Pics, Video)
Michelle Obama's Inauguration Day Ball Gown by Jason Wu
American First Lady Michelle Obama wore a one-off white dress designed by 26-year old Taiwanese-American designer Jason Wu to the Inauguration Ball last night. Phenomenal woman is dat chu? Good god gracious, I officially love Michelle! You have to hand it out to her. I'm 104% sure she received many, many, many proposals from fashion's big guns but no, she went out of her way to support young talent. Isabel Toledo recently said she's levitating when she heard the news that Mrs. Obama wore her yellow dress at the swearing-in ceremony. Well, now that the Inauguration ball is over, Jason Wu must be on cloud nine!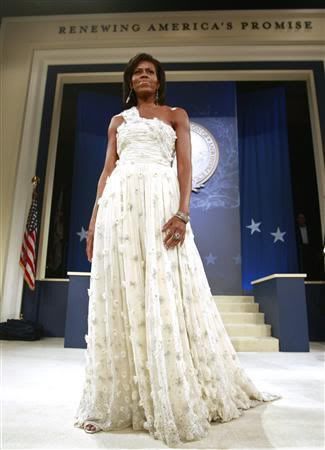 More photos of Michelle Obama's Jason Wu Inauguration Ball dress after the jump. Click click click!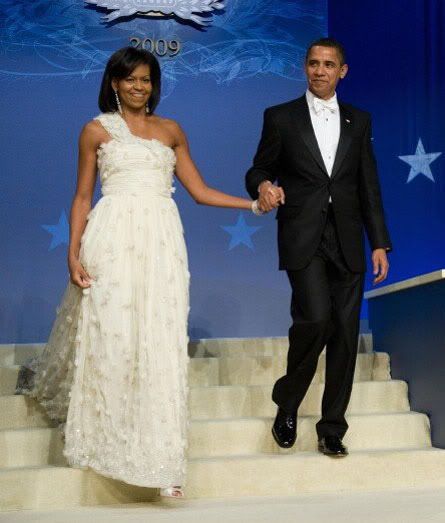 What do you think of Michelle Obama's Jason Wu ball gown?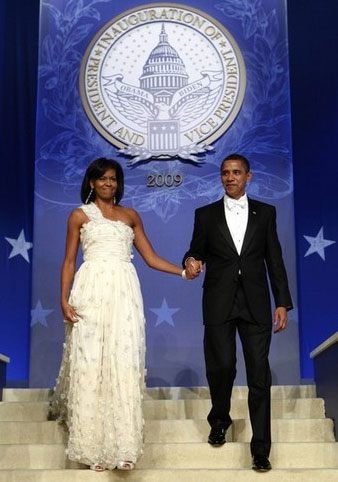 What a beautiful, beautiful royal couple.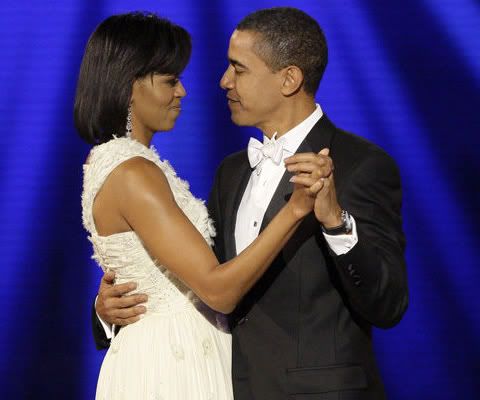 Go get em tiger!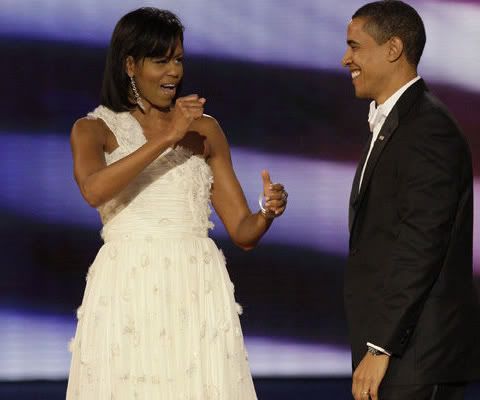 Look at all those cameras pointing at Barack and Michelle Obama. Boy it must be a sight to see all these black-tie clad people acting like celebrity-crazed teens.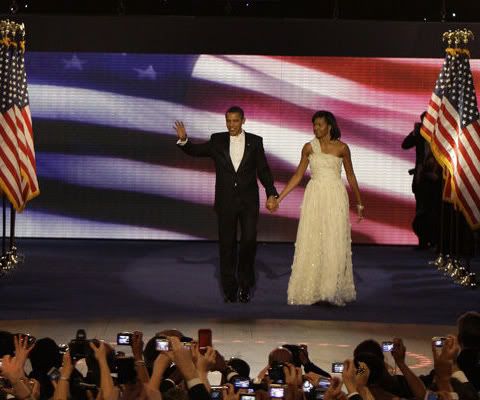 Is that Beyonce aka Sasha Fierce? Sorry gurl but Michelle Obama outshined you tonight!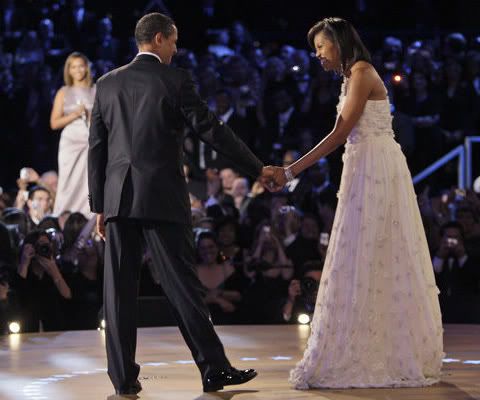 Designer Jason Wu in W Magazine last year. OMG I WANNA SIT ON A BLOND, TANNED, MALE MODEL'S LAP TOO!!!!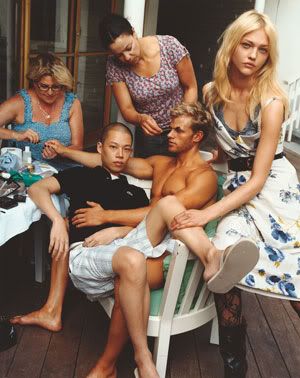 Lucky chap. Congrats Jason!
follow me on Twitter