Lanvin T-Shirt Spring Summer 2009 - Bette Davis
Lanvin Bette Davis T-Shirt
The oh-so-familiar navy blue box from luxury retailer Luisa Via Roma never fails to bring cheer at times of depression. As always, one can rely on their impeccable and superb service.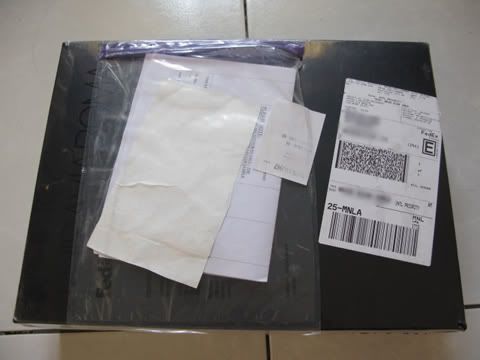 I can't for the life of god remember where I read it but someone somewhere said that unboxing, as in opening a box, is the new porn! Techno geeks and gadget freaks make a big deal out of opening a box -- some even create videos etc. I'm not joking when I say there are people out there who seriously get off with this sort of thing. Well, I don't know about you but I'd be more than happy to share a bit of fashion 'unboxing' on my blog and share some good vibes all around to fashion junkies out there. Let's begin the unboxing rites, shall we? Click click click!
(before you continue, I suggest that you open this vid using another browser window and listen to the song for some dramatic effect)
Can you guess what's inside? Here's a clue: remember my blog entry last month about those
Lanvin t-shirts
?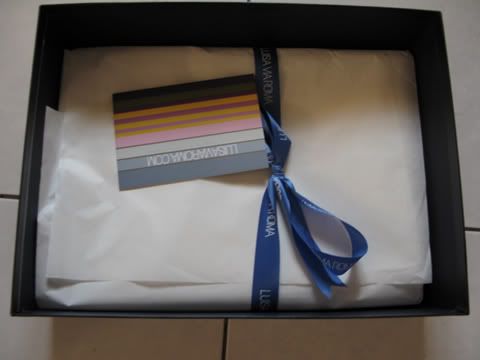 And she'll tease you... she'll unease you...
All the better just to please you. She's precocious and she knows just what it takes to make a pro blush...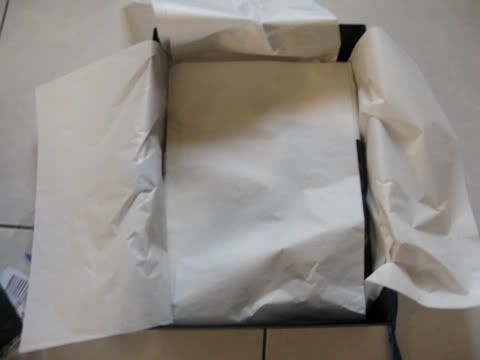 She got Greta Garbo stand off sighs...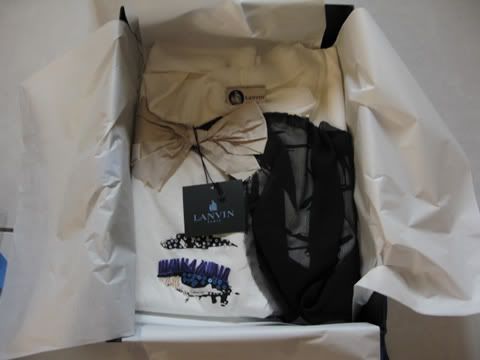 She's got Bette Davis eyesssssssssss
STUNNING!!!!!!!!!!!!! Ohhh I'm so broke but at least I'll have photos of me in a fabulous Lanvin t-shirt. Haha! I can't wait to take fun, happy snaps! Gimme a day or two for better photos.
You know, these Lanvin t-shirts are selling out like hotcakes. I know
I blogged them
a month ago and
this particular style
is almost sold out. As of today it only comes in
size extra small
!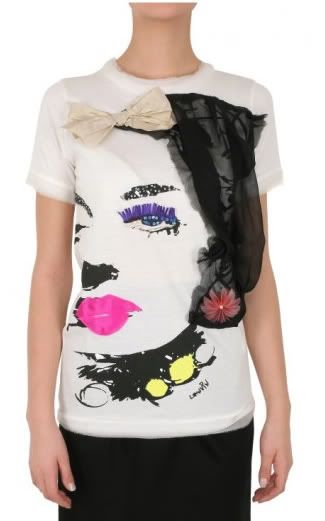 Lanvin t-shirts available at
Luisa Via Roma
.
LOVE LOVE LOVE LOVE LOVE LANVIN!
follow me on Twitter