Bryanboy at New Zealand Herald, Viva Magazine
Bryanboy at New Zealand Herald
There's a quick mention of me on today's New Zealand Herald. Check out their Viva supplement and you'll find an interesting article about teenagers, bloggers, teenage bloggers and blogging.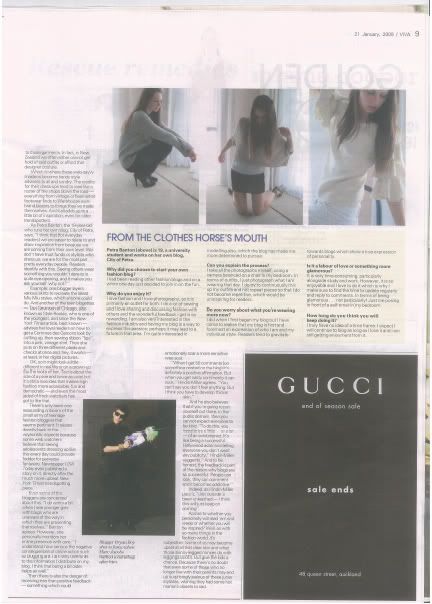 Oh and what's up with the age inflation? I was gonna ask y'all to buy a copy but when I found out they mentioned I'm "in his twenties" versus my real age, which is 19, I decided that it's best to keep this to myself.
Ignore me. I'm such a venomous old hag. Hahaha! Thanks New Zealand Herald and Isaac for the inclusion, thank you Craig for the scans and thank you to my super gurl Hannah in NZ for sending me a copy by post. Yay!
follow me on Twitter