Atheist Bus in London - There's Probably No God.
Praise Jesus
Allelujah! You know these buses that are currently going around London at the moment? Well, it looks like they're gonna have similar campaigns in Italy, Australia, Spain and Canada.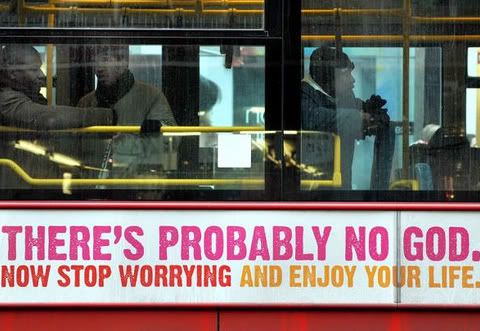 I'd love to see these buses in the Philippine where a huge majority of the people were brainwashed by the Catholic Church. Personally-speaking, I have no major problems with people having faith in "god". Live and let live! However, when they start rubbing their personal religious beliefs to your face or when they use such beliefs to go on a moral high horse, that's when it gets really annoying. I don't know about you but I often find religious people the biggest hypocrites on the face of the planet. Question to catholic gays -- where's your god when you're sucking dick and nuts? Oh yes. Jesus saves!
photo credit: flickr
follow me on Twitter