2008 Aries Horoscope and Monthly/Yearly Astrology Forecasts
2008 Aries Horoscope and Monthly/Yearly Astrology Forecasts
Between you and me, I'm not really a big astrology fan. Remember the days of Miss Cleo? Like her hired phone "psychics", I have a feeling some of these "astrologers" are nothing but excellent wordsmiths. Sure they have a way with words but how accurate are their predictions? I know horoscopes are for entertainment purposes only...
Well, thanks to Astrologyzone, it was only until last year that I got into the whole horoscope and astrology hoo-ha. Susan Miller's forecasts are quite spot-on. I kid you not. Some are dead accurate, a few are near-misses but still. I also LOVE that super cool celebrity astrology site, AstroCrack.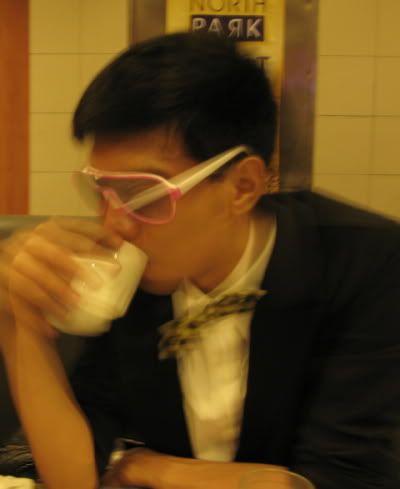 So what's in store for Aries in 2009? I browsed a few astrology sites and took some of the interesting bits and pieces. Click click click!
Astrologyzone by Susan Miller [here]
January 2009 Monthly Forecast - Aries
Think of January as a wonderful turning point. The start of January could bring you astounding career news, some of the best you've had in years. The second half of January will usher in a completely new second trend, one that will be highly social and quite exciting for you. Those two trends that I am seeing are huge ones, so you should notice them and benefit from both of them.
One day that you might want to keep your antenna up for sensational career news will be on January 9, when someone influential behind the scenes may speak up for you in a big way. You'll know your career is on fire then, for sure. In addition to Friday, January 9, also mark down the day prior, Thursday, January 8, as a day you may hear news.
Note the luckiest days of the year: January 23-24, when good fortune Jupiter will conjoin the Sun. That's a rare annual event, and these two magnificent bodies will meet in your friends and groups sector.
---
Astrology and Beyond [here]
Aries Weekly Forecast (December 29, 2008 - January 4, 2009)
(this was recommended by Diane Pernet)
For the past three months, every Aries has felt the planetary upheavals that have shaken your trust in the system or the people who have played an important role in your work and personal life. Added to this is an inner desire for change.
Starting this week and into January, important Cosmic moves are going to push you through new thresholds, help you redesign your life, and move away from an old situations that simply are no longer working. Just remember that it's up to you to let go of anything hindering your growth, including worn out plans or situations.
Your work and career guru, Saturn, begins a long retrograde hiatus this week. This slowdown will give you the opportunity to build a place to stand when, in April, you are ready to move the world. Also, this is the perfect transit for perfecting any new systems or plans you have put into place or settling into work on new projects or jobs.
This week, however, consciously begin to review your assessment of others' intentions, loyalty and ability to deliver the goods. Around the 31st, your expectations are boosted by good news? Just make certain that your wishes and reality are not only on the same page, but form a diagrammable sentence.
---
Jonathan Cainer [here]
2009 Yearly Forecast - Aries
Here comes one of the most liberating and potentially, one of the most enjoyable years of your life. Not every moment is going to be easy. You will come up against issues that demand a great deal of time, energy and concentration. But once you see where your real opportunities lie, you will start to recognise what your true problems are. Then you can spend your year turning menacing shadows into reassuring shapes.
Currently, many expectations are being set for you by folk who have inappropriate power over your life. Somehow, in 2009 you can change the balance of power. You can assert your own strength and individuality, doing more of what makes you feel fulfilled, creatively, artistically.
---
Rick Levine and Jeff Jawer of Tarot.com [here]
2009 Yearly Forecast - Aries
This is an especially active year for you socially, yet you also come face-to-face with pressing responsibilities at work and inevitable changes at home.
With optimistic Jupiter now in your 11th House of Friends, Hopes and Wishes, your eyes shift away from your career commitments toward the distant horizon as you imagine your life around the next bend. You will be spending more time with your buddies and co-workers, for your friends will eagerly listen to you spin out your dreams of the future and encourage you to realize them, whether or not these are practical.
---
Truthstar [here]

2009 Yearly Forecast - Aries
You will be introduced to a new circle of friends and there will be lot of scope to indulge in pleasurable activities. You will enjoy unstinted support from everyone around you this year.
Your financial aspects look quite positive this year. There will be ample scope to make good profits in business in spite of the general gloom all around.
Career front looks highly promising. Long-awaited promotions may come your way along with incremental benefits or arrear dues. There will be ample scope to mix business with pleasure – like visiting exotic locales during official tours.
---
And there you have it. Enjoy!
Happy New Year to you and yours.
That's all.
follow me on Twitter