Takipsilim aka Filipino Twilight (Rayver Cruz, Shaina Magdayao)
Takipsilim aka Filipino Twilight
People often question me why I rarely blog about what goes on in the wonderful world of third world showbiz. Well, I've said it many times -- it simply doesn't interest me. I've been getting a ton of emails from people with a link to Perez Hilton's blog entry about Takipsilim aka the Filipino version of Twilight.
Some random fan photoshopped this "poster" featuring Rayver Cruz and Shaina Magdayao.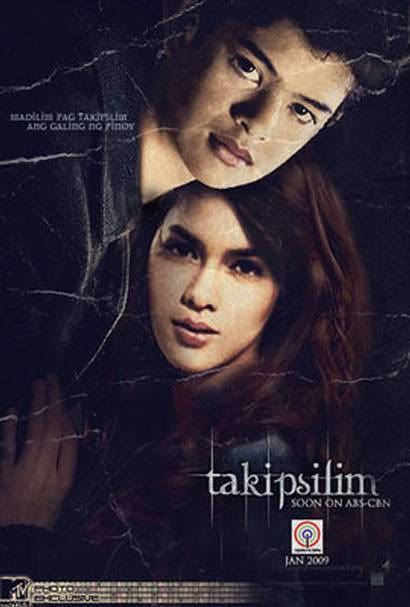 Here we go again. One of the networks produced Lipgloss earlier this year (or should I say LIPGROSS), which is pretty much a Gossip Girl rip-off and now, Takipsilim? A reader of mine (who is just as revolted as I am) from Chile pointed out that it's worse because they're doing it for television.
Disgusting.
Moving along...
follow me on Twitter