Bryanboy and Peaches Geldof @ No Magazine New Zealand Issue 4
Bryanboy @ NO Magazine New Zealand Issue 4
Remember the spontaneous, last-minute morning shoot I did in Auckland a few months back? Well, the latest NO Magazine (issue four) is out now. Brit naughty IT-girl Peaches Geldof is on the cover.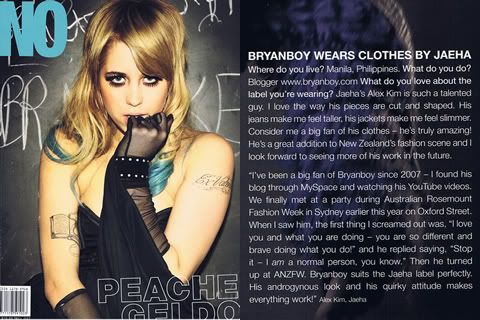 And here's me in Jaeha who I love and adore. Too bad they didn't show the red hooker heels which I LOVED.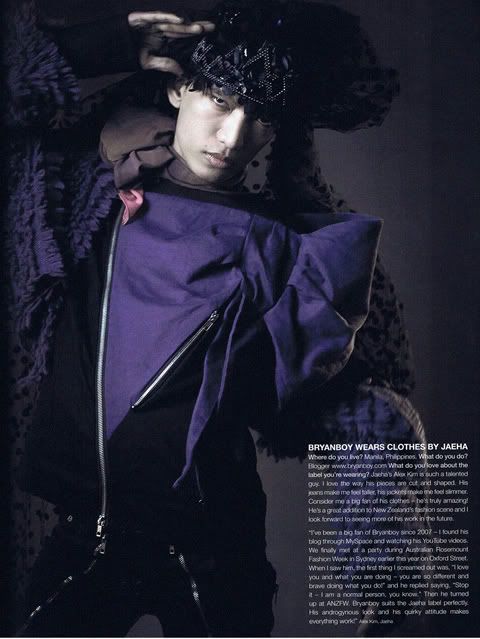 In spite of that busted face after a week's worth of late nights out, I guess you may now add "International Part-Time Supermodel" in my resume. Hahaha! ;-)
Click click click for outtakes!
Lily Donaldson who? Let there be............ WORK!
Work!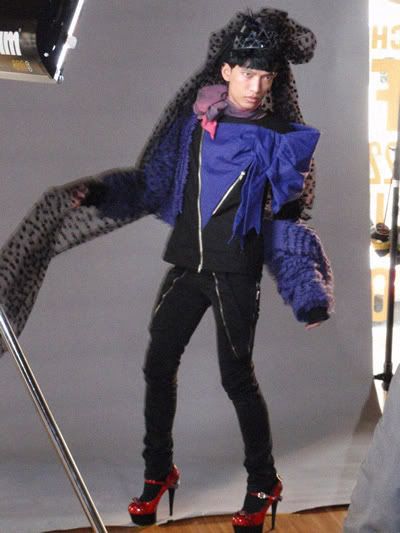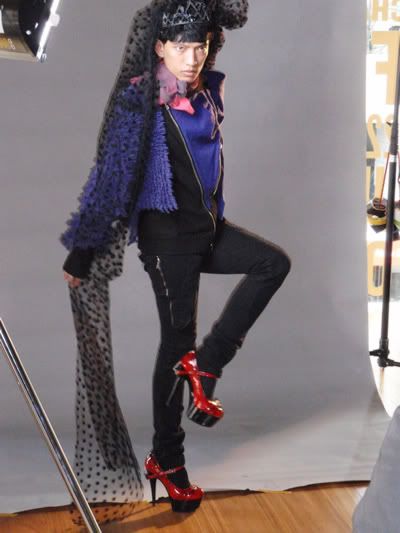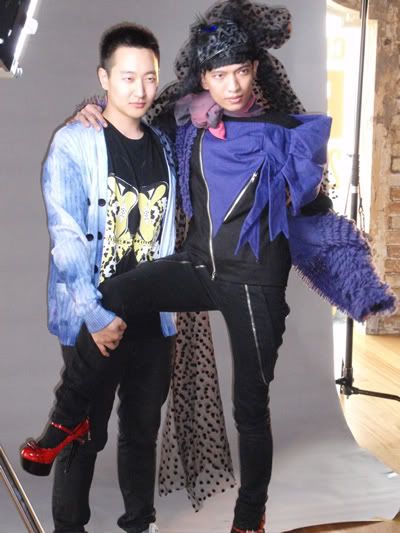 OH MY LORD MARY JOSEPH JESUS CHRIST OUR SAVIOUR I NEEED A NOSE JOB!!! I SWEAR TO GOD THE FIRST THING I'LL DO IS GET A NOSEJOB AND FIX MY FACE WHEN I WIN THE LOTTERY. Haha ;)
That's all.
PS. Thanks to Nicole for the magazine scans (AS ALWAYS) and Chris for the outtakes.
follow me on Twitter