The Boys of Major for Obama/Biden 2008
The Boys of Major for Obama/Biden 2008

Barack the Vote! Check out the gorgeous boys of Major Models in New York campaigning for Obama/Biden '08. To all my precious American friends, I suggest that you vote early and vote for change. Vote Obama!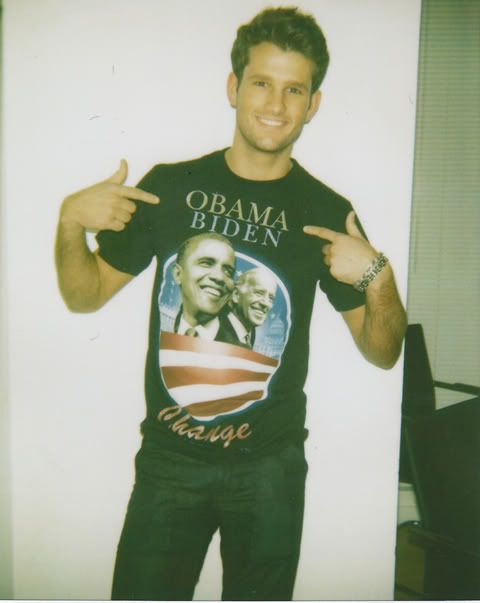 Terron Wood from Gladstone, Oregon
Click click click for more pics!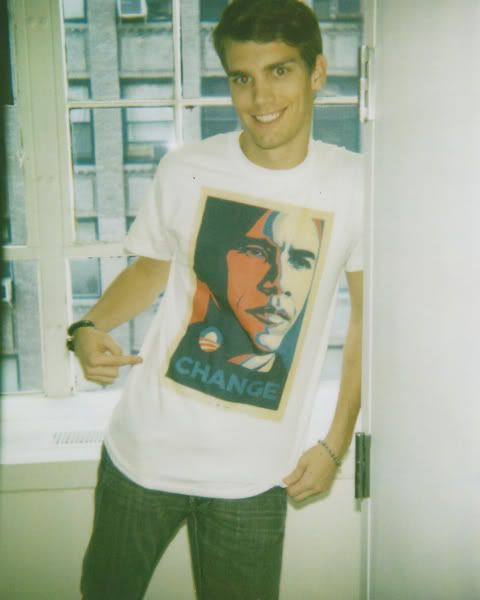 Sean Harju from Shady Cove, Oregon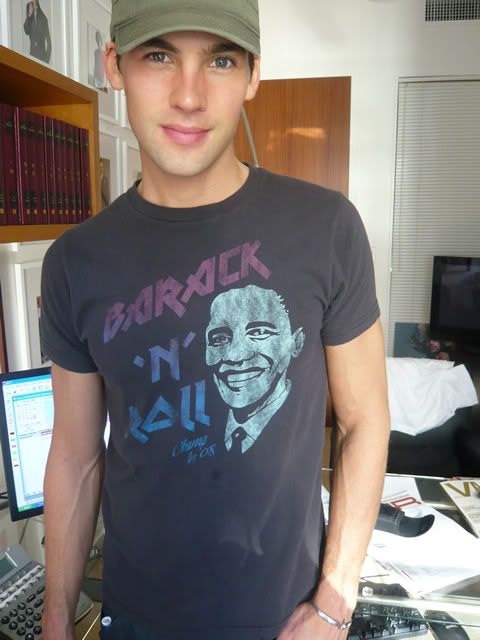 Ryan Vigilant from Wilmington, Delaware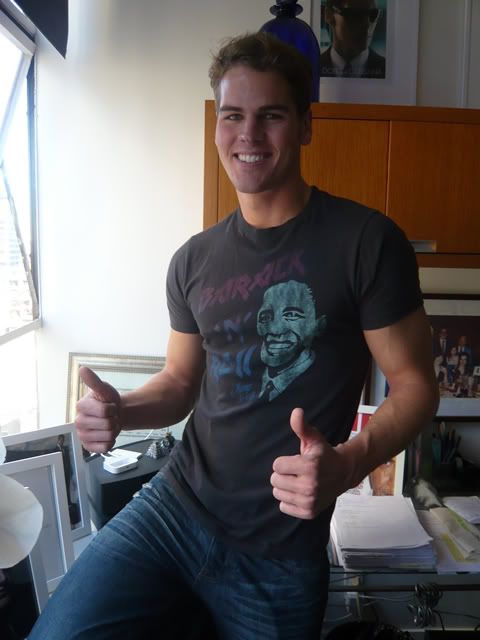 Travis Hanson from Appleton, Wisconsin

Kerry Degman from Beaverton, Oregon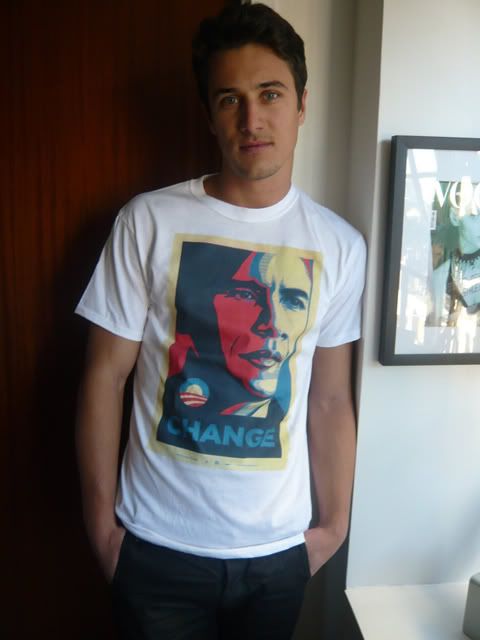 Jeremy Santucci from Rohrersville, Maryland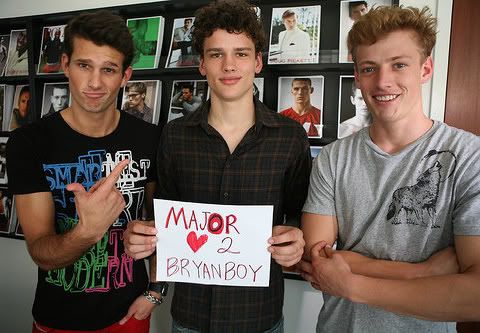 I love it! If I were American I'd definitely vote for Barack.
While I'm on it, to all my readers in California, please be sure to get out there and vote NO to Proposition 8.
Also, Tim Gill, founder of Connexion.org announced today a $100,000 matching contribution to the No on Proposition 8 campaign. He will match all contributions dollar for dollar to protect same-sex marriage in California. Gill said "Proposition 8 needs all of our support to be defeated and protect marriage for gays and lesbians not just in California, but across the country. This amendment would eliminate the equal treatment of all Californians and write discrimination into the state constitution."
All donations should be made by midnight October 31st at: https://secure.ga4.org/01/3million?source=connexion
I love the gays!
That's all. Happy weekend!

* photo credit: major model management nyc
follow me on Twitter