Style: Magazine Singapore December 2008
Style: Magazine Singapore December 2008
If you're in Singapore, get yourselves the latest copy (December 2008 issue) of Style: magazine. It should be out now. YOU HAVE TO BUY NOT ONE BUT TEN COPIES AND MAKE IT THE BEST-SELLING ISSUE EVER. I'LL EVEN SIGN IT FOR YOU IF WE SEE EACH OTHER!!! HAHAHA!
There's a BIG editorial with me in it.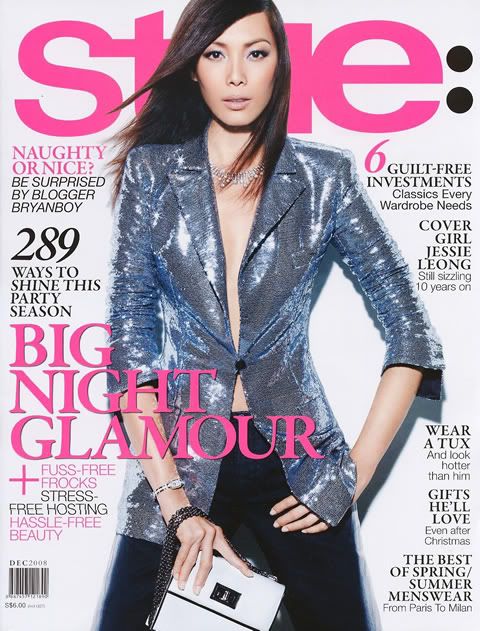 Click click click!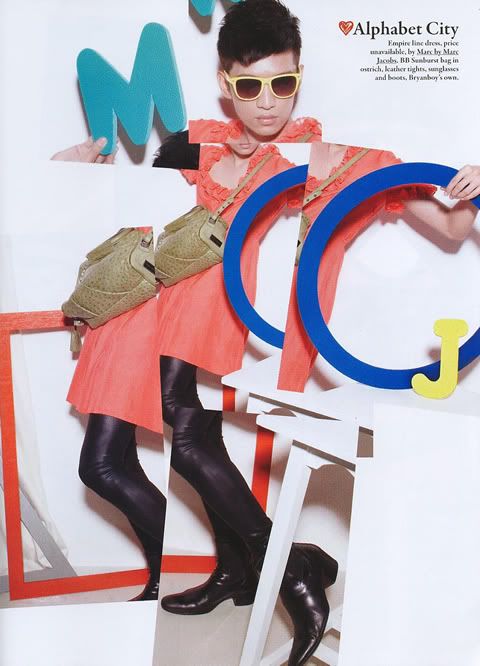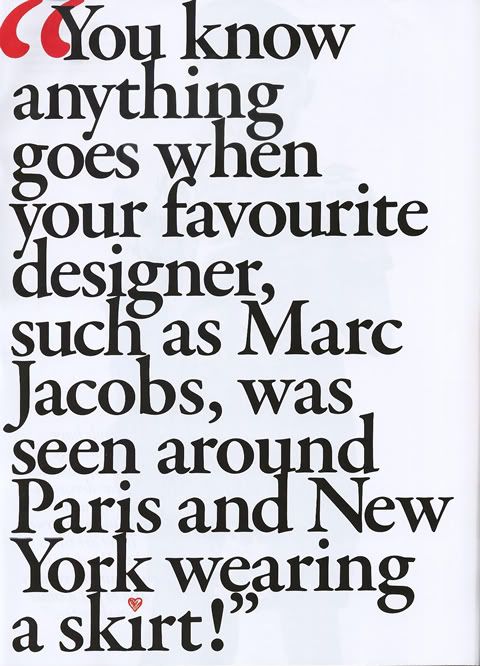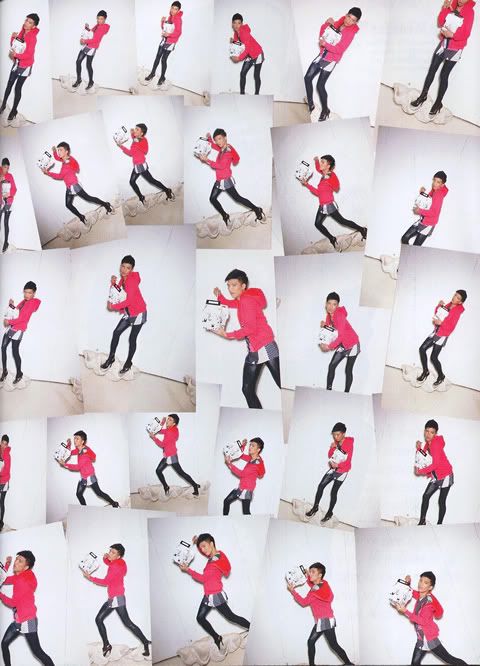 It's HYSTERICAL they used this quote from one of my old entries with THIS picture. The face!!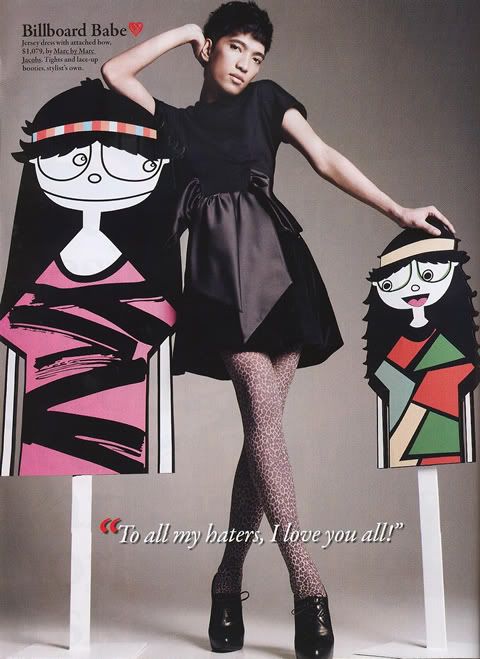 And there you have it.
Dang... this is so gonna look nice on my little humble press book.
The bath robe shots as well as the banana shots didn't make the cut (much to everyone's dismay) because, afterall, Singapore media is still conservative. Even cigarettes are a no-no in magazines. Just to get this boy-in-a-frock editorial out there is very bold already!

Nevertheless, I really had so much fun doing this. The photographer, Wee Khim, is the sweetest and the whole team were so super nice and friendly. I'll make another entry with photos from my camera that I took on the day of the shoot.
I'm still in awe... come fucking on... I'm not a celebrity or a model and here I am in a real real editorial. OH MY FUCKING GOD, RIGHT? I'm just a blogger who likes to play with clothes...
Hopefully I'll do it again because I love it... so to other magazines out there.... I'm just a plane ride away! Hahaha! Delusional much? *wink*
Unfortunately, all good things come to an end so enough model and magazine fantasies for now. Haha! FOR GOD'S SAKE, I STILL HAVEN'T PAID MY DUES TO TYRA!!
So tell me my dear readers, what's your favourite photo amongst the set?

THANK YOU so so so SO much to Style: and Club 21 Singapore for this wonderful opportunity. I hope to work with you guys again in the future. Maybe next time in boy's clothes? Haha!
Now let's go back to MY regular job which is being a blogger...
Carlos, you're a DOLL for scanning these. Thank YOU. I can't wait to get real copies because to see them in print is different.
As always, I love you all!

photo credit: wee khim for style: magazine, scan by carlos
follow me on Twitter