Pages Issue #56 - ICON (November 2008)
Pages Issue #56 - ICON (November 2008)
The latest issue of Pages is now online. Che-che-check it out!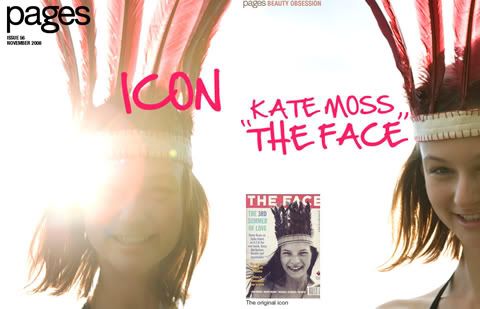 There's a funny interview of me there.
"Mayonnaise! It's disgusting. I loathe mayonnaise. Not only is there a busload of calories per teaspoon, it also tastes gross. I'd rather jump off a bridge than eat anything with mayonnaise."
I love Pages! Visit http://www.pagesonline.it today.
follow me on Twitter