Bryanboy @ Oriental Daily News Hong Kong
Bryanboy @ Oriental Daily News, Hong Kong
Oriental Daily News has the highest circulation in Hong Kong. Guess who appeared there yesterday?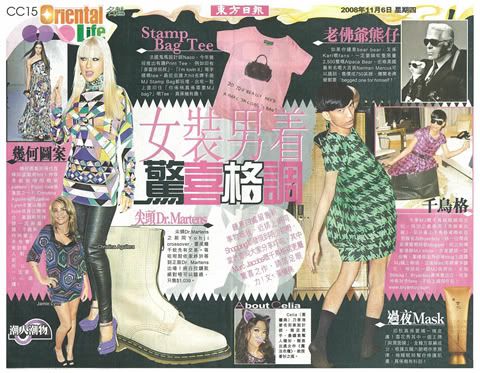 Check out Gossip Girl's Blair Waldorf wearing the same Marc by Marc Jacobs dress in an upcoming episode called "Bonfire of the Vanity".
Thanks to Dion and Dawn for the scans and thanks to Oriental Daily News for plugging my blog!
follow me on Twitter