Questions for Dame Vivienne Westwood
Questions for Dame Vivienne Westwood
Dame Vivienne Westwood needs no introduction. Time Magazine invites YOU, my dear reader, to ask the woman who single-handedly brought punk into fashion ANYTHING you want to know.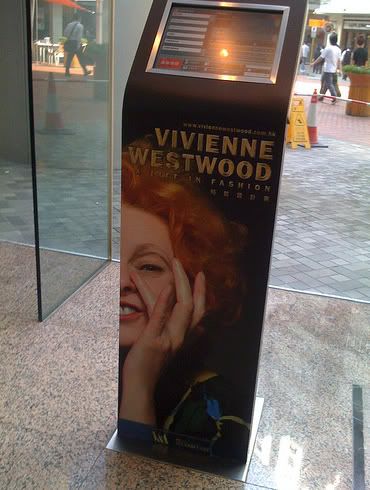 Time will select the best questions and post Vivienne's answers on their website. Click HERE for more information.
Meanwhile, Hong Kong will host the "Vivienne Westwood: A Life in Fashion" exhibition in collaboration with London's Victoria & Albert Musuem next month. The restrospective will feature 40 years of Dame Westwood's contributions to the wonderful world of fashion.
Vivienne Westwood: A Life in Fashion
December 1, 2008 - January 31, 2009
http://www.viviennewestwood.com.hk/
Admission is free.
ArtisTree, 3/F Cornwall House
TaiKoo Place, Island East
(Quarry Bay MTR Station Exit A)
Hong Kong
See you there!
*photo credit: quentin747
follow me on Twitter