Beyonce for V Magazine - V56 Fall/Winter 2008
Beyonce for V Magazine
Is it just me or is there something in the air? I can't believe I've blogged Beyonce AKA Sasha Fierce several times in the past few days. Just in case you don't know, bootylicious Beyonce is on the cover of the latest ish of V Magazine. Gorjezz!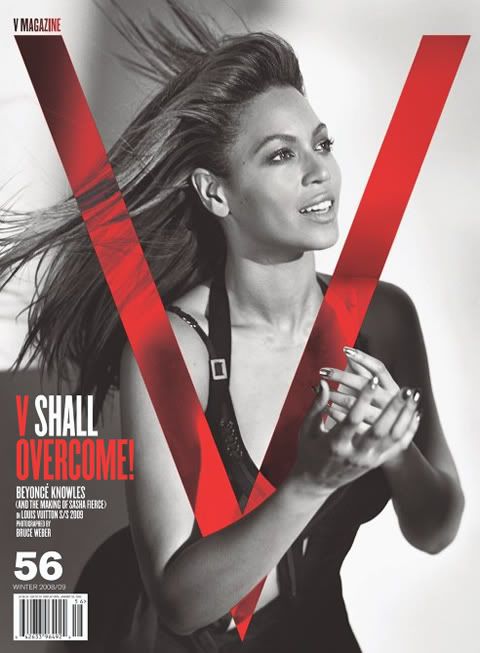 Enough about Sasha bollocking Fierce. The reason why I made this entry is because the gorgeous and ferosha people at the best god damn American magazine on the face of the planet (ok fine RIP Tiger Beat) are offering FREE subscriptions to their digital version. That's right. FREEEE! It comes in handy especially to those who can't get V where they live. It's not as good as going through an actual copy of V itself but you know what, beggars can't be choosers so there.
Email vmail@vmagazine.com with the subject line "FREE" and request your free subscription. Don't forget to tell them ***I*** sent you.
That's all. Thanks JD for the heads up. Loving you!
follow me on Twitter