Theseus Chan
Theseus Chan
It was great bumping into (and meeting, albeit very briefly) Theseus Chan. He's a very well-respected individual in Singapore.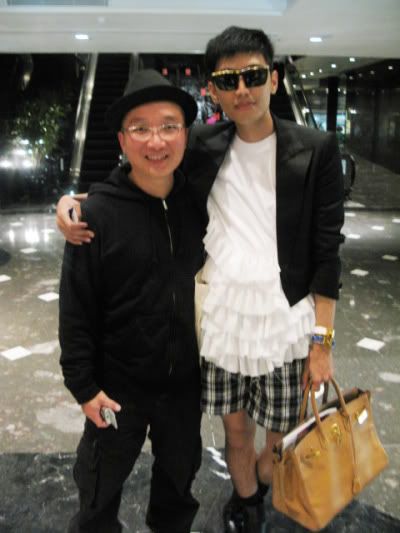 Theseus is the Creative Director (and owner) of WORK Advertising, a design studio and advertising agency. He's a friend of Rei Kawakubo and he owns the Comme des Garçons Guerrilla store in Singapore which runs until January of next year.
I visited the store at Mount Sophia because the studio where I had a photoshoot was located on the 2nd floor of the building. Lucky me -- but not so lucky. My visit lasted less than 3 minutes because we had to work the shoot. Hopefully I'll visit the store again before it closes. I promise to take photos the next time around.
follow me on Twitter