Designer Matryoshka Dolls - Vogue Russia November 2008
Designer Matryoshka Dolls - Vogue Russia November 2008
The brilliant Aliona Doletskaya does it again! Fresh from the pages of the latest issue of Vogue Russia comes the gold standard of tourist trap souvenirs: the designer Matryoshka doll!
Ladies and gentlegays, feast your eyes on "Russian Soul". Can you guess which designer is which?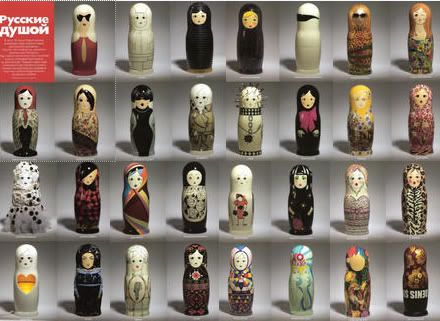 This is the sort of thing one can expect from Visionaire so I'm surprised!! Click click click!
These hand-painted (?) Matryoshka (aka Babushka) dolls featuring designers such as Nina Donis, Alena Akhmadullina, Giorgio Armani...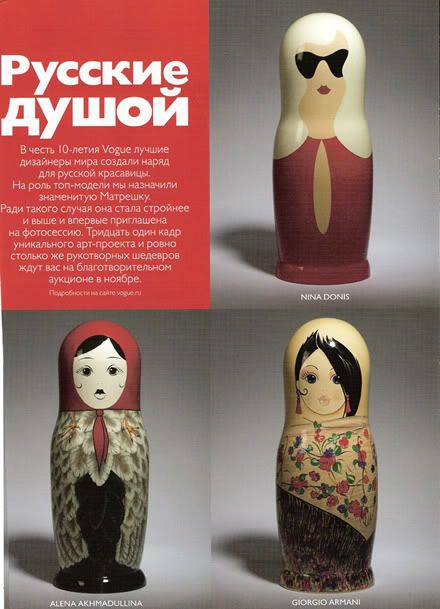 Celine, Jitrois, Yves Saint Laurent and Burberry...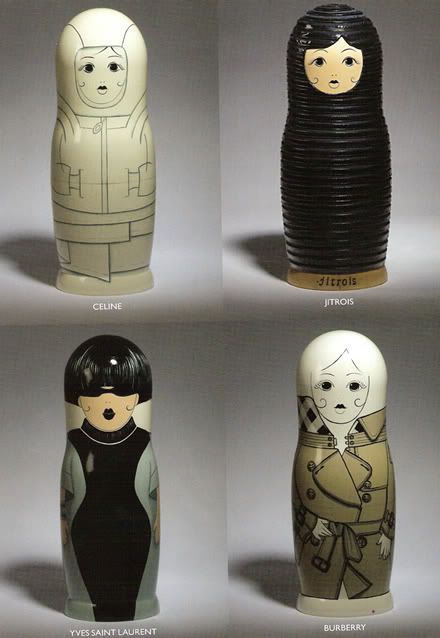 Dolce & Gabbana, Maison Martin Margiela, Giles and Marc Jacobs...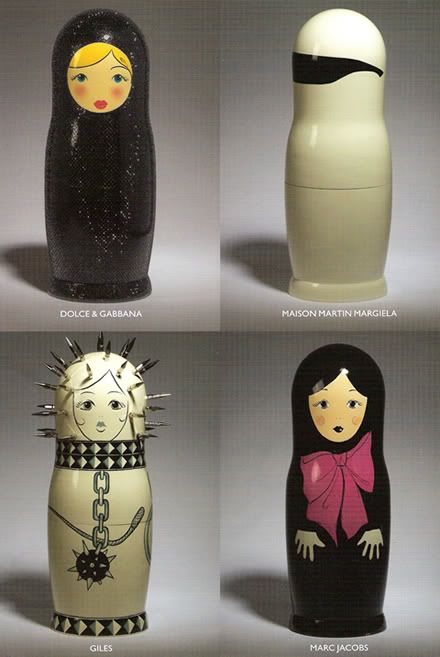 Roberto Cavalli, Stella McCartney, Versace and Blumarine...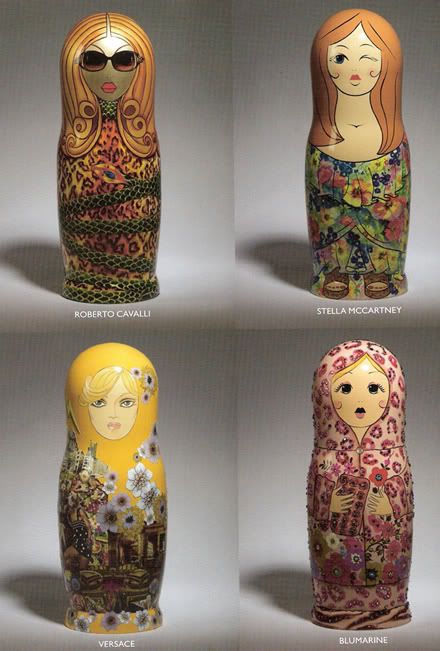 Antonio Marras, Ralph Lauren, Moschino and Prada...
Paul Smith, Konstantin Gayday, Marni and Gucci...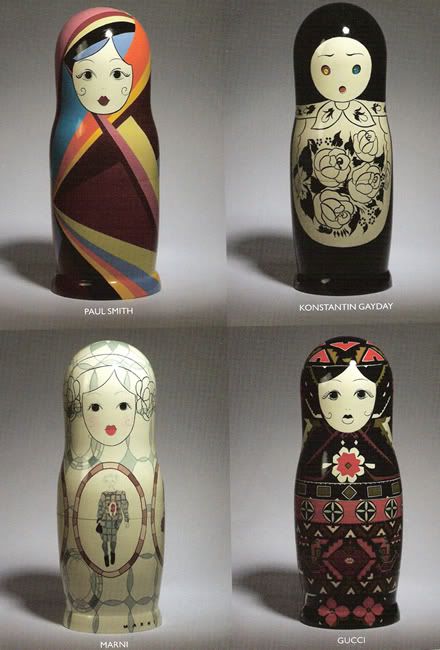 Sonia Rykiel, Valentin Yudashkin, Emilio Pucci, Andrey Bartenev...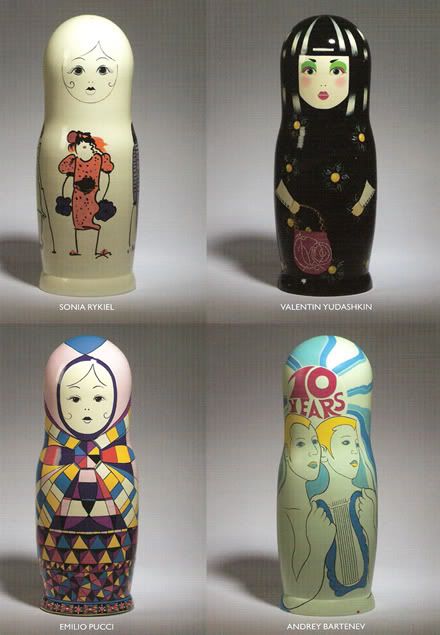 Last but not the least, Oscar de la Renta, J. Mendel, Dries Van Noten and Denis Simachev.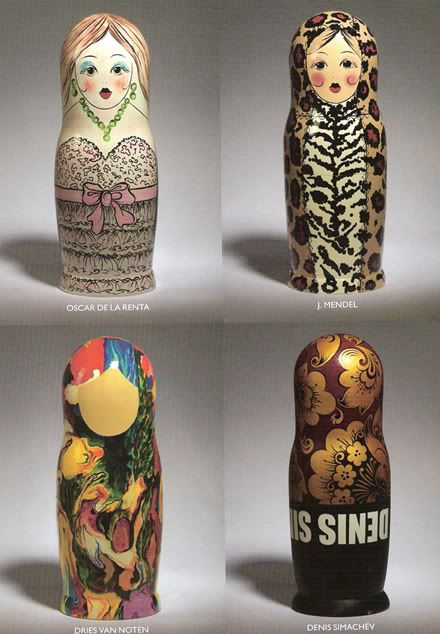 What a subtle yet brilliant editorial! I love it!!!!
Out of the entire lot, which is your favourite Matryoshka dpiece? I love the Prada and Yves Saint Laurent dolls
What do you all think?
* scans by tash
follow me on Twitter