Marc Jacobs' Birkin/HAC
Marc Jacobs' Birkin/HAC
Look at Marc's enormous bag.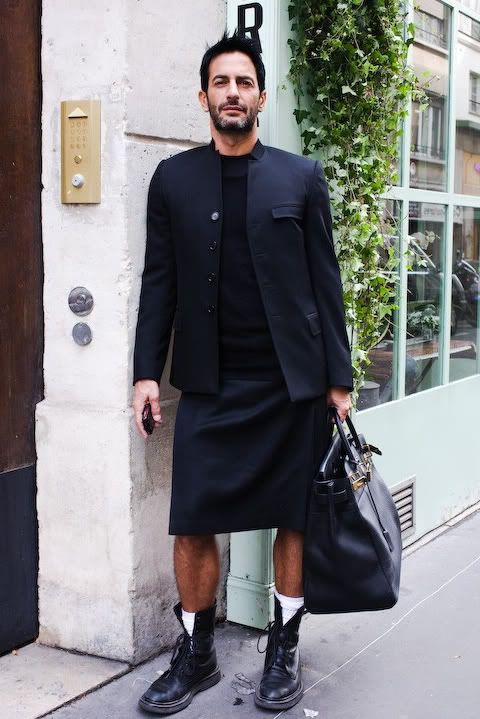 Good luck with your LV show MJ! I'm gonna DHL you something next week. Hope you're still in Paris by then. Loving you!!!
Update: Birkin/HAC/whatever. They both look the same to me. Thanks for the correction/updates though. It shows how much I know about them damned bags -- NADA!
follow me on Twitter